Are they the gin to your tonic? Some things are better together. Share the things you love and love the things you share this Valentine's Day.
Discover harmony of flavour with our great-tasting gifts. With a generous helping in each beautiful box, you can savour the moment together. So, divide up the chocolates, bagsy a beer and raise a glass of something special with the one you love.
You've got each other, and we've got you covered
---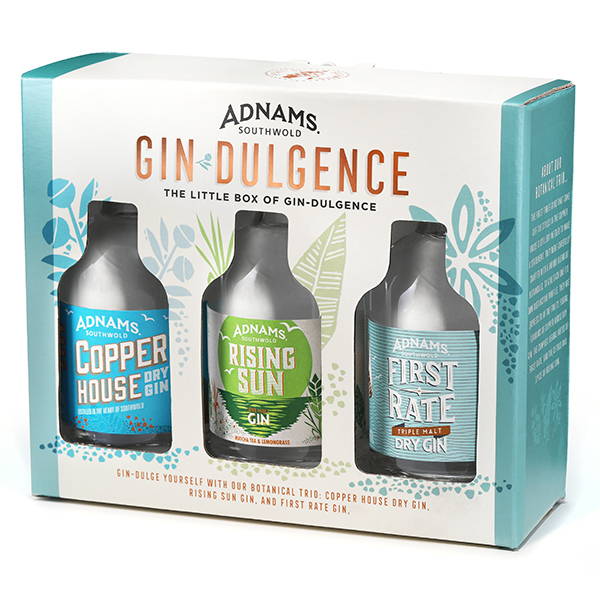 the little box of gin dulgence botanical trio gift set
The Little Box of Gin-Dulgence Botanical Trio is a real treat for gin fans and makes a delicious gift. The first three gins to come off the stills in Copper House Distillery needed to make a statement.
They were carefully crafted with a unique blend of botanicals, to give each one its own distinctive profile. They are expressed in the fruity, floral flavours of Copper House Gin; the complex herbal notes of First Rate, and the citrus and spice of Rising Sun.
---
ADNAMS MINI ROSE PROSECCO & CHOCOLATE GIFT SET
A perfect partnership, we've matched our Prosecco Rosé's fruity notes of strawberry with Harris & James white chocolates, with their refreshing ganache and raspberry pieces.  
Ideal for any chocolate lover in your life, this charming duo comes presented in an elegant box, all you need to do is add the bow!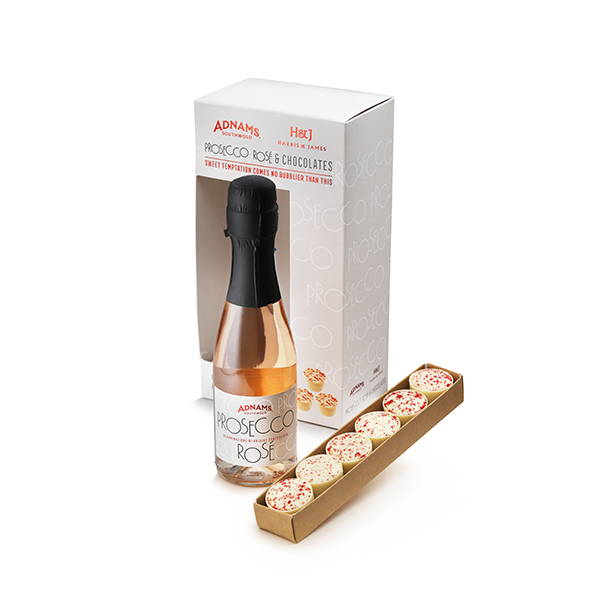 ---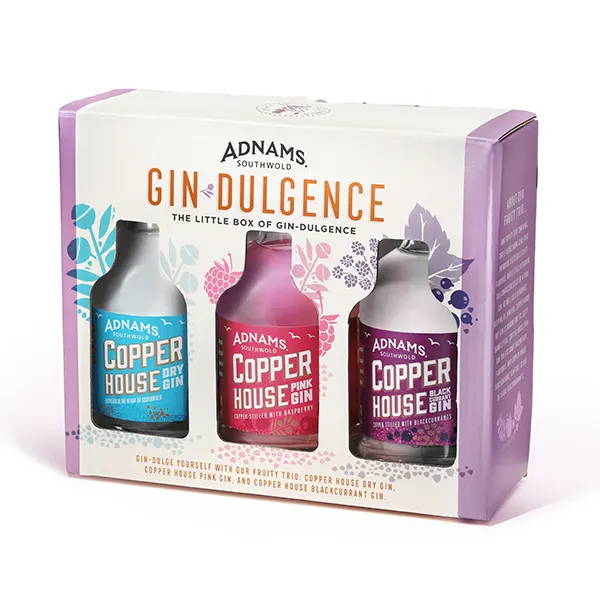 the little box of gin dulgence fruity trio gift set
Embrace the Copper House family's zesty side, with Copper House Dry Gin's orange peel, Copper House Pink's raspberries and the local fruit in Copper House Blackcurrant.
This trio is a G&T fans dream, with lots of flavour options to trial and maybe if you are lucky, share.
---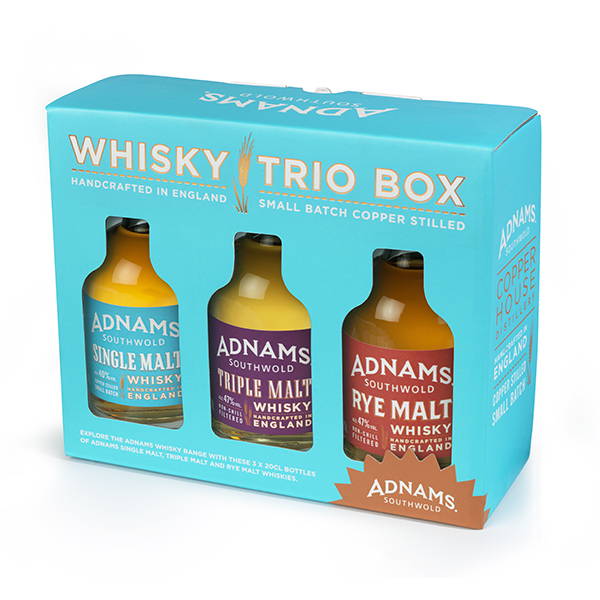 The Whisky Trio Box is the perfect introduction to Adnams whiskies. It contains three 20cl bottles of Adnams Whisky; one bottle of Adnams Single Malt Whisky (40% abv), Adnams Triple Malt Whisky (47% abv) and Adnams Rye Whisky (47% abv).
That's a generous helping for two, or enough to explore our core range and find your favourite.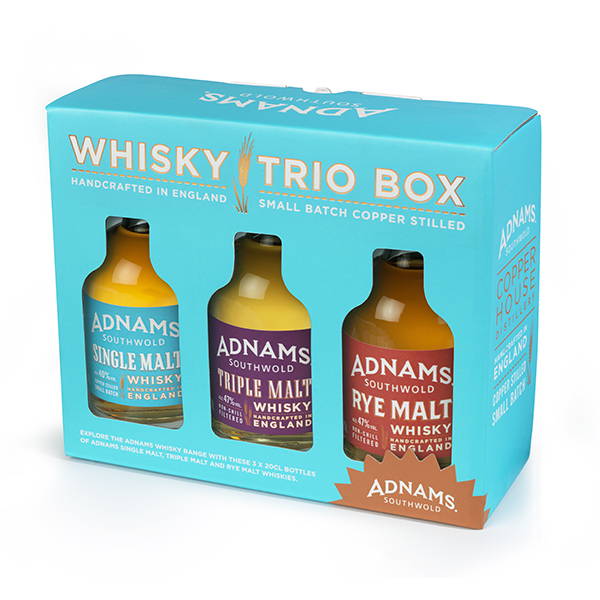 ---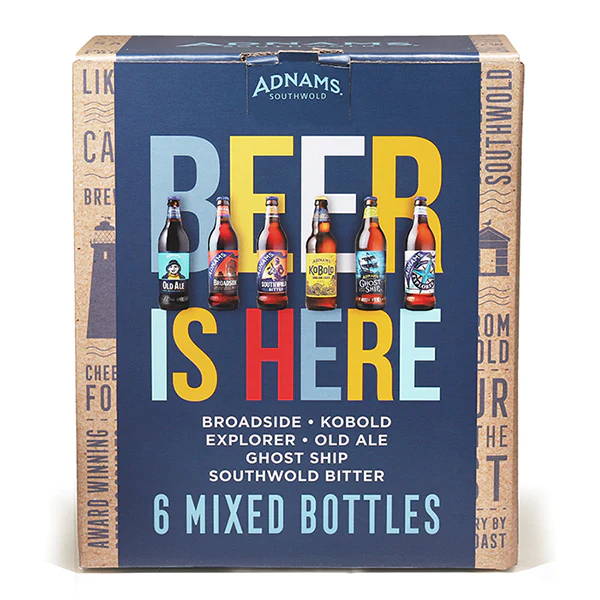 ADNAMS 6-BOTTLE BEER SELECTION BOX
Enjoy six of our most popular products, with the Adnams six-bottle beer box. It's the perfect introduction to some of our best-selling brews. Discover a citrus pale ale, a hoppy English bitter, and a bold strong ale. You will also enjoy a hoppy US blonde, a delicious winter warmer and a crisp, refreshing lager.
The beer box contains 6 x 500ml bottles of the following beers: 1 x Old Ale, 1 x Explorer, 1 x Broadside, 1 x Ghost Ship, 1 x Kobold English Lager, 1 x Southwold Bitter. With a wide range of styles on offer and beers with broad appeal, it is a great option for entertaining, or would make the perfect present for the beer drinker in your life.

Share