It's spooky season, and there's no better time to announce the winner of the grand prize in our Stuff of Legend competition. After a legendary summer with Ghost Ship Pale Ale and Ghost Ship 0.5%, we have reached the final chapter. And all the legends were true. One lucky Adnams customer did really win a Suffolk pub for the night when we made the prize draw.

The story continues for Daniel Jolly from Stowmarket, as he sails off with the big one! Daniel and his wife Vicky will get to stay in Brewer's House with four of their friends, before being joined by the rest of their crew to take over the Sole Bay Inn for the evening. All this is part of a legendary weekend in our hometown of Southwold, which also includes great local food, Adnams experiences, and one or two pints of Ghost Ship.

Although a big fan of cask beer, it was a trip to the Adnams store in Bury St Edmunds for a bottle of Ghost Ship Pale Ale, that helped Daniel clinch the top prize, as he explains: "Because I'm local to Bury St Edmunds, I pop into the store every month or so. I like to try the collaboration brews and check out the latest things. On this visit, I fancied a bottle of Ghost Ship, and then I saw the competition – which was a bonus on top." 
Daniel entered the draw and didn't think any more of it, so he was shocked when he was informed that he'd won. "I received an email saying I'd won something, and obviously I had to read it a couple of times before I believed it, as you get a lot of junk mail and spam. I soon realised it was about the Stuff of Legend competition, and then it came back to me."

A phone call swiftly followed, and the true extent of his win was revealed. "Initially, I couldn't quite remember what the main prize was and just knew it was something to do with a visit to Southwold.

"It wasn't until I got the phone call that it really sunk in. All the elements of the prize were fully explained, and it just kept going. My wife was working from home and listening in. She was sitting behind me at the desk and kept turning around when more and more things were mentioned, and like I said, it kept going and going."

A major part of the prize is a weekend away and then there's the event in the pub, which could be used as a celebration. But did anything instantly spring to mind for Daniel? What is he going to do with his legendary weekend in Southwold?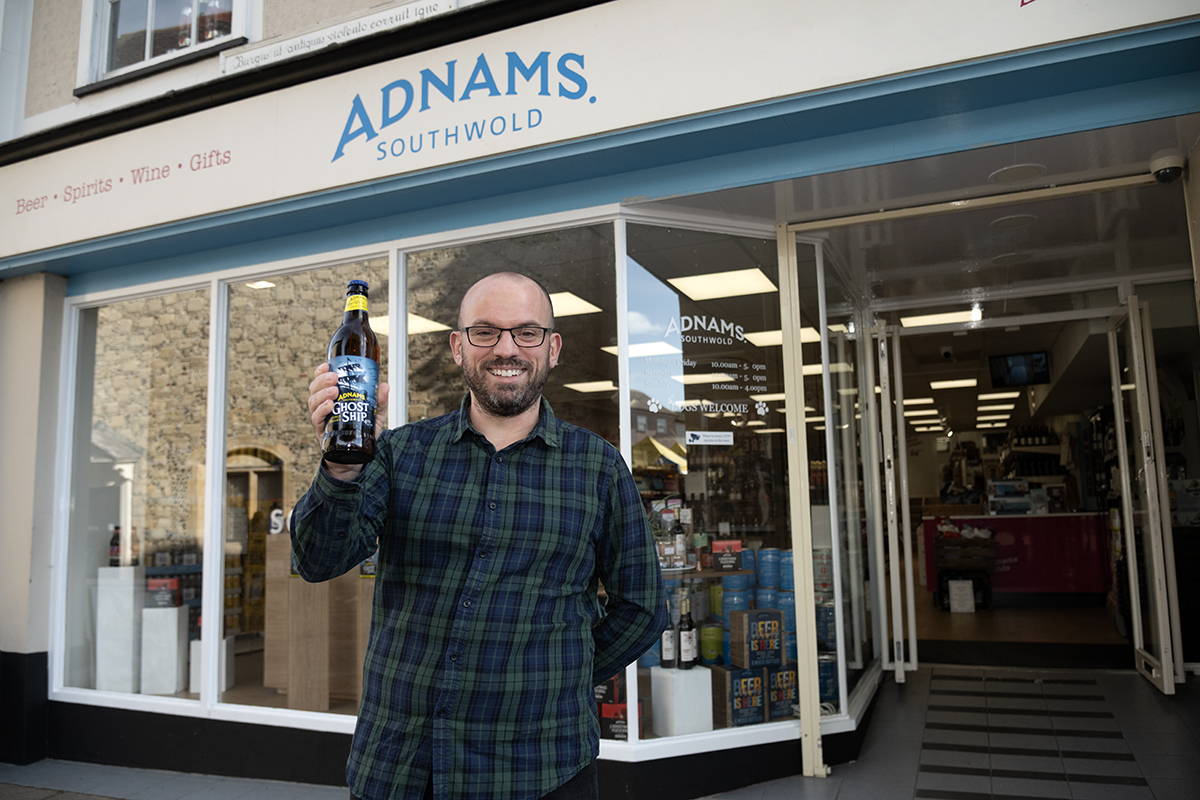 "My wife and I usually go away, for her birthday and I had been struggling for an idea for our latest trip. When we knew the full details of the prize, she subtly mentioned her birthday," he said laughing. "That started sewing seeds in my head, so that will be part of it. Obviously, the difficult part was going to be picking the four other people who would join us in Brewers House where we'll be staying."

Daniel and Vicky got married a few months ago and wanted to thank some of the people who played a big part. "We've invited a few of our friends who really helped out at our wedding. So, it's like a 'thank you.' They're were the ones at the top of the list. We were like yeah - definitely those guys. It was hard to decide, but the great thing about this prize is that everybody else can come to the pub, so they're all getting something. We've filled the list up already. We gave people a call and asked them if they wanted to come for a night of food and drink. They said, 'just let me check,' and in a couple of minutes, they were like yeah, I'm free!"

Daniel has been to Southwold a couple of times before. As part of his prize the Brewer's House group had the choice of experiences and will be checking out the distillery and taking part in a Make Your Own Gin session. "We've done the brewery tour a few times, but we haven't done the distilling bit before, so we're really looking forward to it."

Huge congratulations Daniel, you're going to have a legendary time. The Adnams team looks forward to welcoming you to Southwold.

Throughout the summer we also sent out hundreds of prizes in our weekly prize draw, including paddleboards, Go Pros and packs of our legendary pale ale. We hope all our winners are getting out and about and enjoying their prizes. Thanks to everyone who got involved.

And this is where our story ends.  
Share