how do your pancakes stack up?
Life couldn't be batter! Rob Mace, our Head Chef at The Crown, Southwold, has whipped up a mouth-watering pancake recipe using our very own Adnams Dessert Wine.
Our fantastic Dessert Wine is produced for Adnams by the renowned Plaimont, in the ancient appellation of Pacherenc du Vic-Bilh in Gascony. The region has a long history of specialising in sweet wines, and they love nothing more than getting together around the table and enjoying them with good food.
This wine's intense honeyed sweetness is countered by an aromatic freshness, so it feels opulent without feeling heavy. This makes it perfect for poaching our fruit and keeps things feeling light. Both the wine and the recipe are suitable for vegans, so it's pancakes all round.
And remember, they're not just for Pancake Day.
Pancakes
250g Spelt Flour
25g Castor Sugar
1/2 Tsp Baking Powder
150ml Almond Milk
Poached Fruits in Sweet Wine
25g Castor Sugar
Strawberries
Raspberries
Blueberries
Blood Orange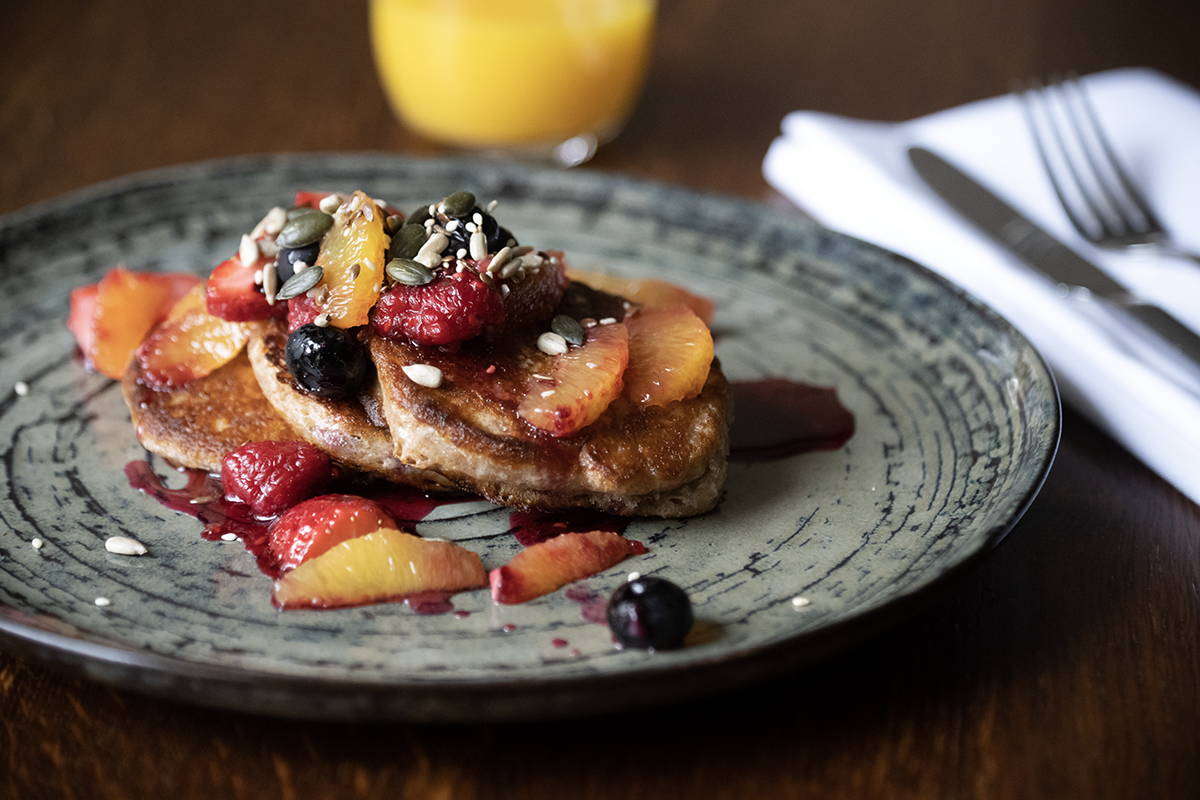 ---
Pancakes:
Combine the spelt flour, castor sugar and baking powder in a medium sized bowl.
Add the almond milk and mix until the batter is smooth.
Add the batter mix to a frying pan on medium heat and cook for 3 minutes on each side until golden.
Poached fruits in sweet wine:
Combine the castor sugar,

Adnams Dessert Wine

and water in a wide based saucepan and stir over medium heat until the sugar dissolves.

Bring to the boil and add the fruits and simmer for 3 minutes until the fruit is tender.
Plate the pancakes and add the poached fruits. To garnish, sprinkle toasted seeds to provide that extra crunch.

Share