The Wild Wave range is expanding with an elegant new addition, Wild Wave Blush. Our cider with a sunset hue.
Wild Wave Blush English Cider is made with selected varieties of English apples harvested from Worcestershire and Herefordshire. The addition of British rose brings a wonderfully floral finesse to the blend.Following pressing, it is left to mature and develop deeper characteristics. It is then blended with British rose botanical extract, to add refined floral notes.
"We wanted to bring something new to the Wild Wave family and tried lots of different options," said Adnams' production director, Fergus Fitzgerald."We found ourselves drawn to the natural marriage of fruit and floral flavours. Wild Wave Blush still tastes like cider, but the subtle botanical infusion of rose gives a refreshing balance to its profile."
You'll discover aromatic waves of English apples and rose water in this beautifully balanced cider. The aroma is of fresh cider apples, finishing with soft notes of rose petals, and the palate is refreshing, with balanced sweetness and acidity.
Released just in time for peak picnic weather, it can be enjoyed on its own at summer gatherings or served in a wine glass with an evening meal. Try it with chicken or fish dishes, pr enjoy it with barbecued food.
Wild Wave Blush is available in 330ml cans and will sit alongside Wild Wave and Wild Wave 0.5% in the Adnams cider range.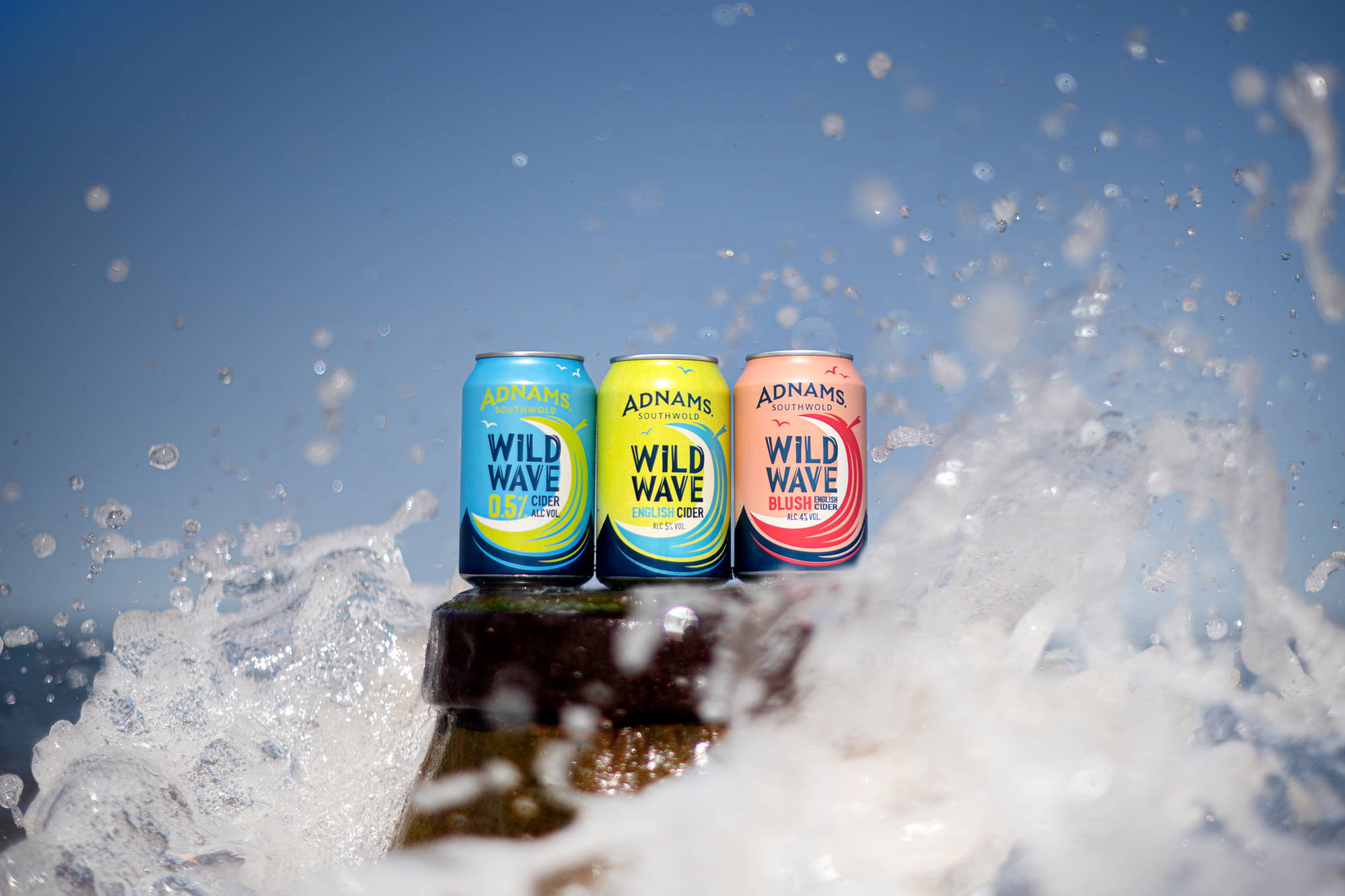 Share