In this, the season of garden gatherings, alfresco feasts, and picnicking in the park, we are launching our new English White. It's the perfect time of year for this vibrant, aromatic offering, crafted from grapes that flourish in our region.
Made with a unique blend of local varieties in partnership with New Hall Wine Estate, it's an authentic expression of English wine at its best. Their vineyards in the Crouch Valley, Essex, are sited in a beautiful part of the country that has a long history with wine and is becoming increasingly recognised as offering prime conditions for viticulture in the UK.
Bill and Sheila Greenwood pioneered the Crouch Valley vineyard movement in 1969 when they established New Hall, making it one of the oldest commercial vineyards in England. A former farm, they gradually converted from agriculture to viticulture, so their roots are firmly in the land. The business remains family-owned to this day and is run by the third generation.
With south-facing slopes, low rainfall and coastal breezes, the area is producing some of the best wines in England. They have 120 acres now under vine and an impressive newly built winery on site, New Hall has firmly established a stellar reputation for award winning still wines, making them the perfect partner for our English White.
Adnams Head of Wine, Lydia Harrowven is excited to share the results: "New Hall is a vineyard with a lot of history, and expectations are growing with the release of every vintage. Located in a prime region viticulturally and climatically, Crouch Valley is consistently presenting some of the highest quality wines in the country.
"Their wine maker Steve Gillham is an old friend, so it was great to work together. He is exceptionally talented, with extensive experience dealing with aromatic and cool climate varieties something I believe shines through in this wine. I was keen to get an English wine that uses local varieties - ones which flourish in the region and represent the uniqueness of our viticulture. It is an homage to our heritage as a wine producing country and blends modern winemaking with longstanding tradition."
Our English White is the first release in Adnams' new Regions Range, showcasing wines with a distinct profile and a real sense of place. We have called it English White to allow us to tweak our blend, if necessary, to take account of climatic influence and harvest. We want to provide quality English wine consistently year on year, something which can be a challenge due to our somewhat unpredictable climate.
The blend is beautifully aromatic and approachable, bursting with ripe orchard and citrus fruit. It is refreshing, clean and a great example of an English wine.
"It is affordable but also high quality, fresh and vibrant. A touch of Bacchus gives the wine its grassy freshness lifting the end palate and leaving you with a familiar profile, one which is almost reminiscent of Loire Sauvignon," added Lydia.
Enjoy this wine chilled on an English summer's day or try with fresh, tangy flavours like a zingy goats cheese salad or Asian cuisine.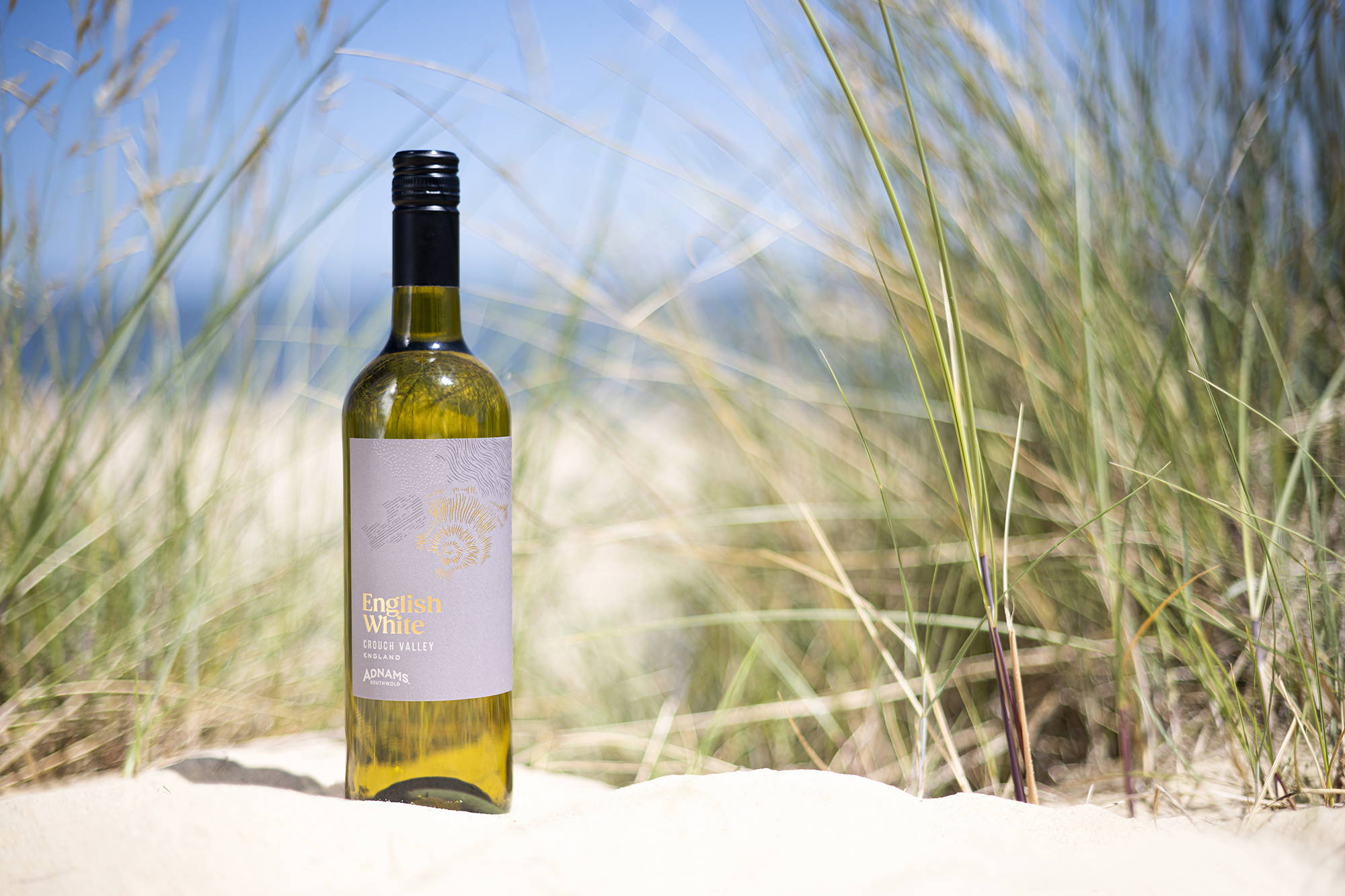 Share