Renowned as one of the finest producers in Marlborough, New Zealand, the Forrest family has been sharing characterful wines since their first vintage in 1990. This family-run business holds values akin to our own. Sustainability is at their heart of what they do and helps reduce their impact on their stunning local environment. This, and their ability to consistently craft amazing wines, has been key to our longstanding partnership. 
John and Brigid Forrest have been quietly making themselves into the foremost private estate in the famous Marlborough region. Their extensive vineyards are to be found in the valley's prime locations. Not content with producing wines from just the one region they acquired land to the south in Otago, as well as the Hawkes Bay region in the North Island, and we are thrilled to introduce an outstanding new addition from one of these regions. 
Adnams limited-edition, premium Chardonnay from Forrest hails from the Waitaki Valley in North Otago. Forrest estate was one of the first to plant and produce wine in North Otago. Cocooned by mountains on all sides, the Waitaki Valley wine-growing region lies 40km inland from the Pacific Ocean on the southern flanks of the Waitaki River. Grapes are grown on Forrest's warm northwest sloping vineyard, which consists of ancient white limestone soils, inter-layered with river gravels. This allows grapes to truly ripen in this southerly latitude  
The resulting wine is fermented and aged in seasoned French oak barriques, giving a new-world nod to the old-world classics. Its delicate, fragrant bouquet of green apple and aromatic herbs is accompanied by nutty, toasted brioche undertones. It is a powerful, weighty wine with refined citrus flavours and hints of ripe quince. Whilst buttery and creamy on the palate, there is also a strong, chalky, mineral influence, thanks to its riverside origins.  
Sophie Barnard, Adnams Assistant Wine Buyer has it earmarked for her wine rack. "The Waitaki Chardonnay is absolutely beautiful. It's a Southern hemisphere twist on Chablis. We are so happy to have an allocation of the 2018 vintage. This limited-edition release is really something special and will certainly continue to evolve. I think this might be a new favourite for me, it will definitely be on my table this Christmas," she said.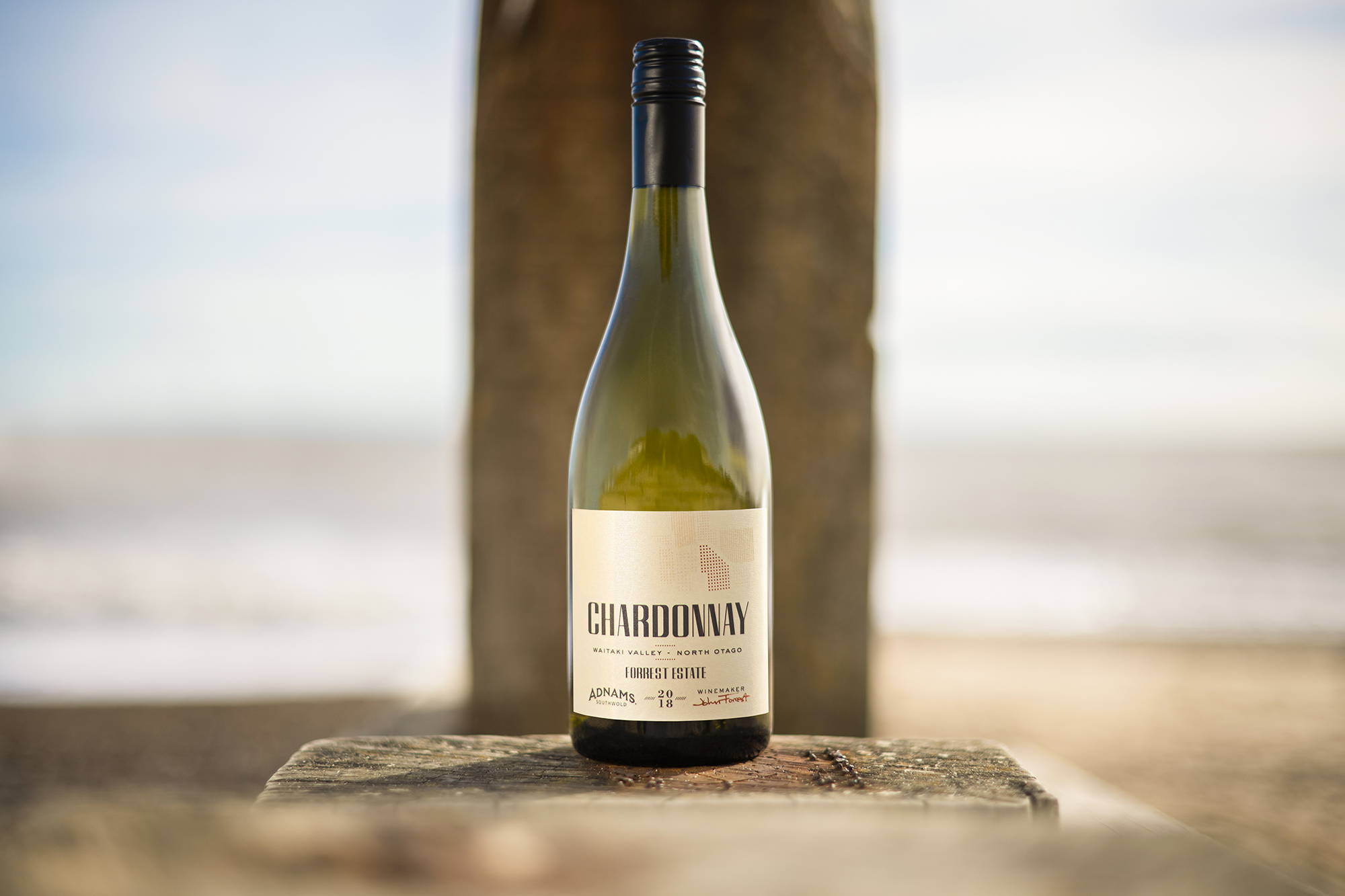 As well as welcoming this newcomer, we are also delighted to see the return of a fruity Forrest favourite, Adnams 9.5% Marlborough Sauvignon Blanc. A stand-out option for those seeking wines with less alcohol, we are expecting this vintage to attract a whole new audience, as well as delight its former devotees. 
John's ambition to master the art of reducing alcohol naturally, has produced terrific results. He has perfected the technique of slowing the vine's capacity to make sugar, but not its ability to make flavour. It's all done naturally in the vineyard, with careful leaf canopy management. He spent time and energy understanding which leaves to remove at what point in the season, with the aim of reducing sugar production in the grapes, without affecting the balance of flavour. There's no chemistry, no trickery or genetic engineering wizardry, just innovative, sustainable viticulture. 
John's aim was to take the alcohol away, but have it undetectable to the drinker, in terms of flavour and body. This naturally produced lower alcohol wine is full and satisfying to taste, with that classic, crisp, refreshing Marlborough finish. It's a perfect New Zealand Sauvignon Blanc, with lime and passionfruit on the nose, bold gooseberry and tropical fruit flavours and perky acidity. Smoked salmon, soft cheeses, and creamy dishes make the perfect pairing.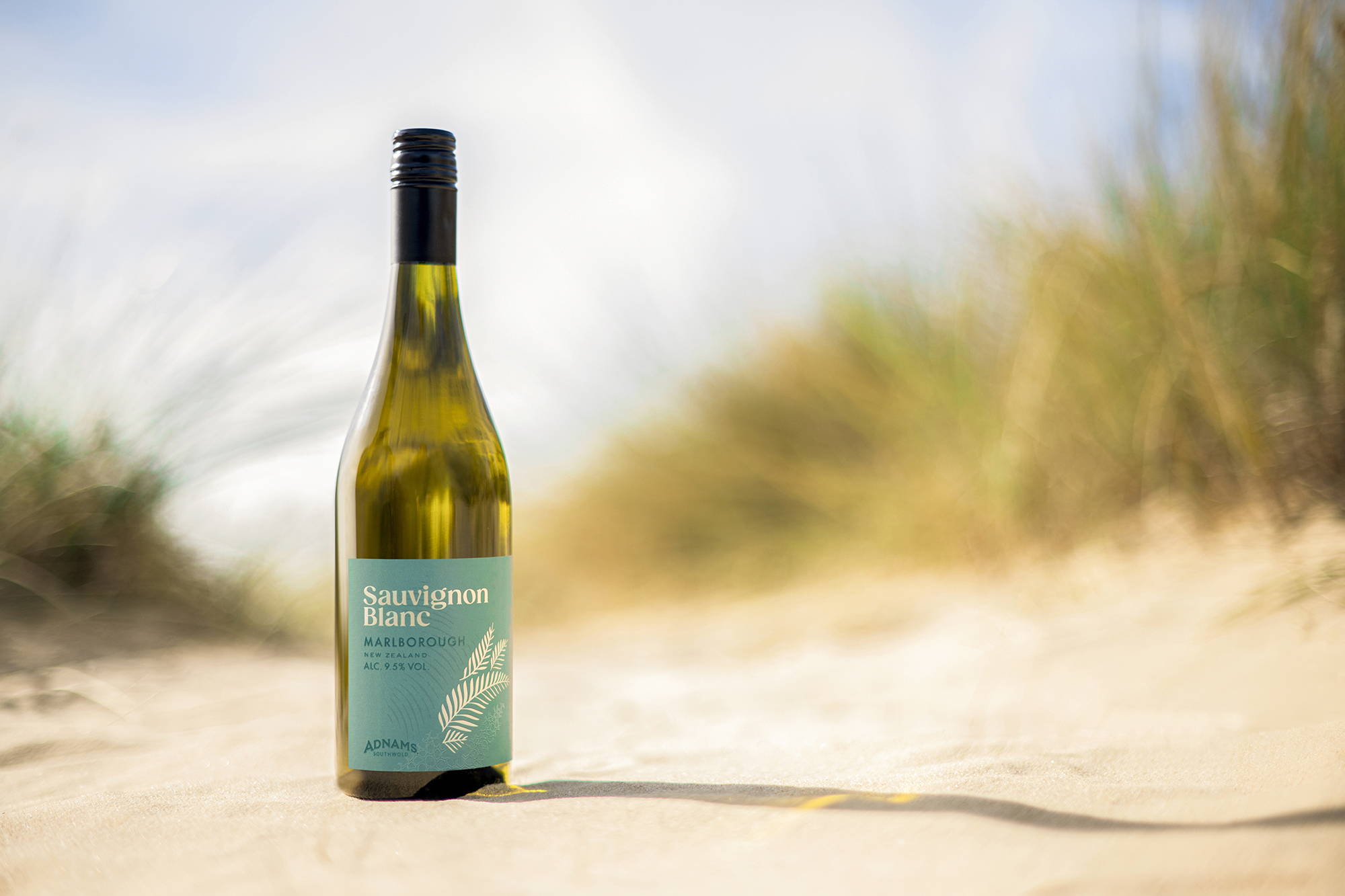 "I am so excited to see the return of the 9.5% Sauvignon Blanc," continued Sophie. "For me, it is unmistakably Marlborough Sauvignon Blanc and is everything we love about wines from this region. Consistently reliable, easy-drinking and fresh! John, Brigid and Beth Forrest's management in the vineyard is seriously impressive. Try this with your friends – I bet you wouldn't guess it is lower alcohol. It is the perfect mid-week wine. " 
"We are so proud to continue to develop our relationship with the Forrest family in New Zealand. Vintage after vintage, they prove why they are a firm favourite amongst our customers," she added. 
John will visit us in October, to host tasting events at our stores. He will be meeting customers on Southwold Store's tasting bar on Friday 28th between 2pm and 4pm, if you'd like to pop along. He will then visit Saffron Walden on Saturday 29th October from 7pm to 9pm. Tickets for this event are £35 per person and include Prosecco on arrival, an informal tasting of Adnams' Forrest range, as well as canapes courtesy of Café Cou Cou & Saffron Fish Co. Call the store to book your place: Saffron Walden - 01799 527281.
---

Share