As the autumn sun sinks to the sea in the late afternoon, a kaleidoscope of colour emerges. It has inspired Evening Gleams, our latest collaboration brew, made with our friends from Verdant Brewing Co. Let's enjoy it in the embers of an autumnal day.
Adnams is from Southwold and Verdant is from the Cornish coastal town of Penrhyn. We have a similar topography and outlook. From the burnished beaches of our hometowns to the heathered heathland beyond, we're both influenced by the landscape around us.
Looking to reflect that seaside seasonal switch to autumn, we decided to brew an American Red Rye Ale. It is brewed using Red Rye Crystal and Chocolate malts, and Talus, Simcoe and HBC 586 hops. We've fallen for their autumnal profile of woodiness, pine and potpourri and a lovely balance of stone, orchard and citrus fruit. We kicked through fallen leaves together and stirred up woody aromatics, pine needles and crunchy rye spice.
"The use of chocolate malt from Simpsons gives it that special red hue. This style really is a brewer's favourite You'll unearth complex, woody aromatics, with lots of cedar and pine upfront," explains our head brewer, Dan.
"This develops into pineapple, bready notes and crunchy rye spice. Revisiting whips up a touch of autumnal red apples and blueberries. On the palate, it is full bodied with flavours of orange pith zest, and its upfront sweetness broadens out to a long, lingering bitterness."
Dan brewed with Kieran from Verdant, no stranger to Adnams having worked here before. "We can't overstate how honoured we were to have Kieran back. Having started at Adnams with very little brewing experience he became an exceptional brewer, and we are so pleased he has progressed to Verdant. They are making some exceptional beers. There are some similarities between our breweries, especially our coastal surroundings, however the surf is much better on their side and was too much for Kieran to resist."
Evening Gleams is available on cask and keg and in 440ml cans.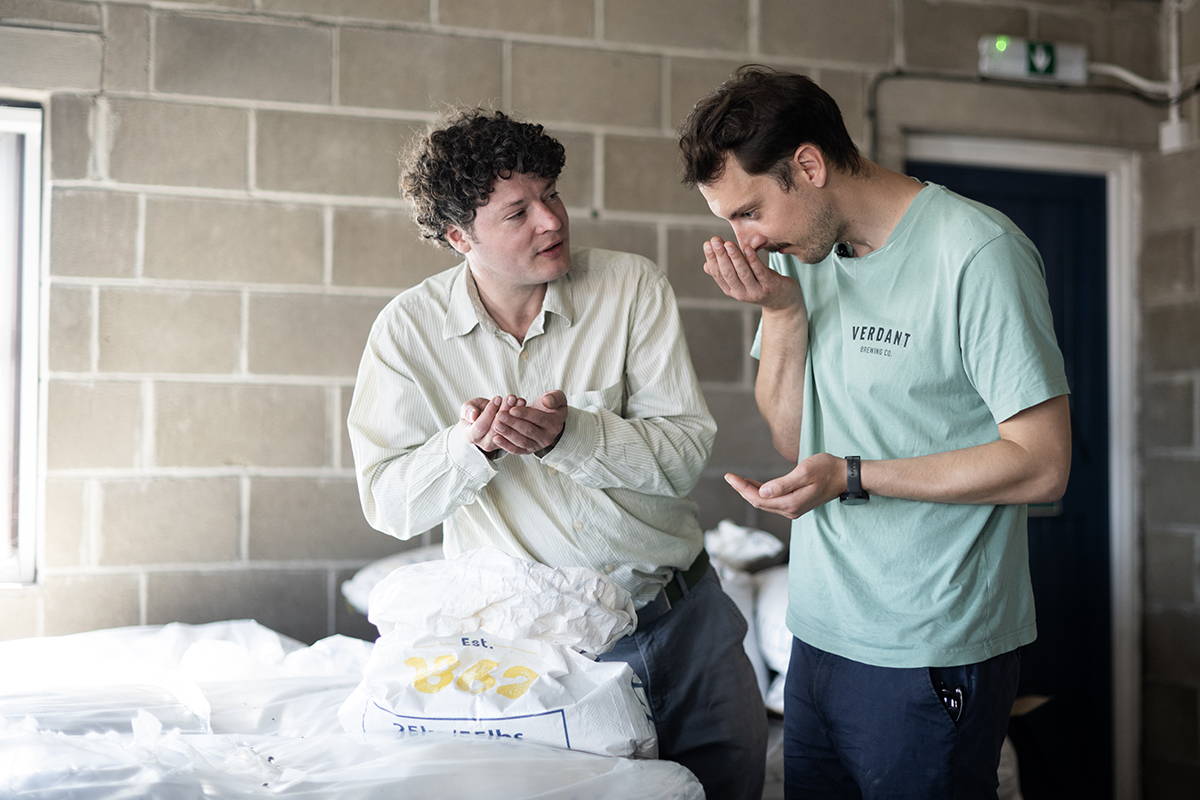 Share