Boat Trip's waiting for you at the bar
Chance encounters become friendships, and tall tales become legend in Boat Trip, our adventurous summer pale ale brewed in collaboration with DEYA Brewing Company. It's a story that springs from of a mutual love of Simcoe hops, and a shared respect for crocodiles.
Dan from Adnams and DEYA's Gareth and Theo came across each other at hop selection in Yakima, in the US, bonding through their enthusiasm for Simcoe hops. Strangely, they even ended up selecting identical lots from the same farm. By contrast, they looked for different nuances in their selection of Citra. Adnams sought out elderflower notes and DEYA searched for lychees.
They brought their preferences together in Boat Trip and decided on the English hops for the brew together, settling on Mystic for its complementary characteristics of citrus, stone, and berried fruit. They also added elderflower as it sings of British summertime and planned to prime the cask version with it.
The result is meandering elderflower florals that rapidly flow into an adventurous torrent of peaches, limes and zingy orange fruit.
"The planning stage of recipe design was very thought provoking, "said Gareth. "We knew we'd learn a lot on brew day as we were trying a few things we hadn't done before."
"On the nose, there is peach and lime, with underlying floral notes. The palate should have a slight zing to balance the fruit and some elderflower, with lots more orange and citrus flavours present. It will finish with a mellow bitterness and lots more zing," added Dan.
"I recommend it with Persian-style lamb flatbreads or a spiced aubergine brioche burger and pickled cucumber."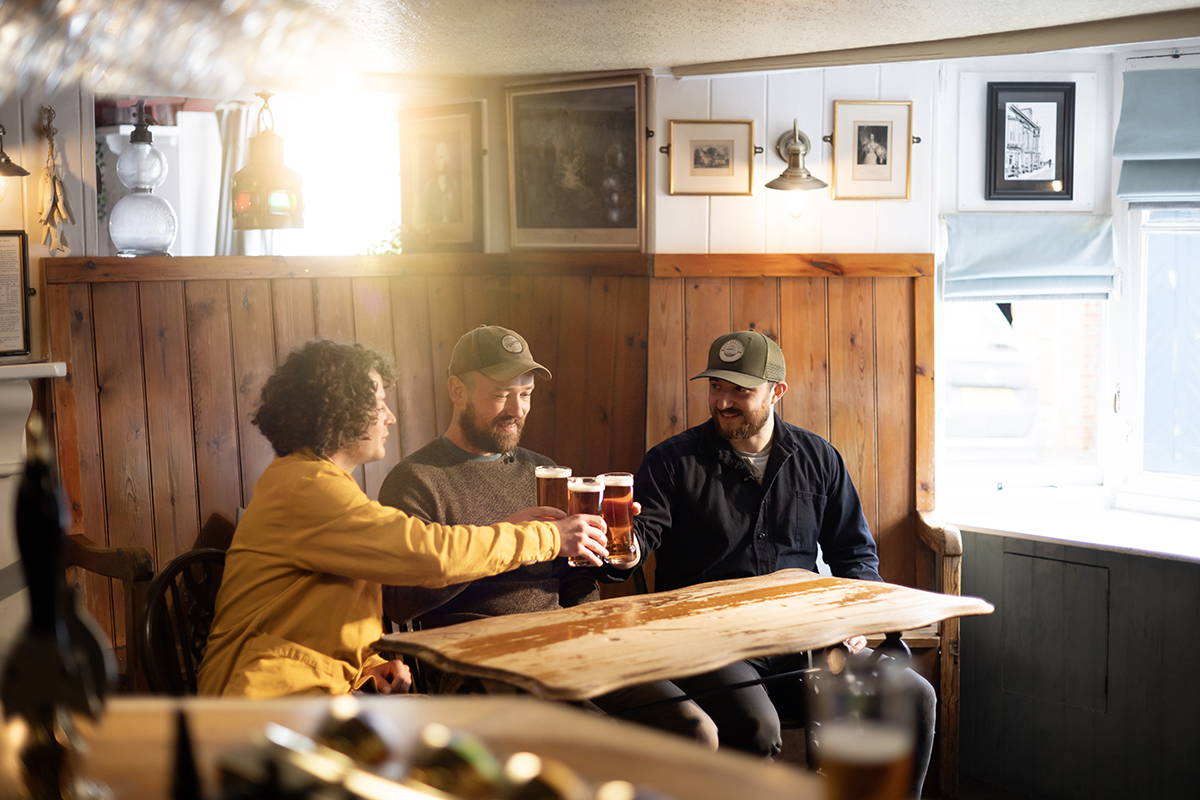 But Simcoe isn't our only connection. DEYA's icon is a crocodile called Domingo and there's a legend at Adnams that one of our founding brothers, George Adnams, came across one of his scaly relatives hiding by the water, while he was living in South Africa. The details of what really happened next will never become clear, but the story became lore.
If you visit our brewery, you will also come across a crocodile, but this one can't be missed. It is bright blue and lurks in the corner of the Tours Centre. Domingo's much more of sociable soul and can often be seen partying on DEYA's packaging and branding.
Although our story didn't have a happy ending, we've reimagined the encounter in the spirit of friendship, and in this legend, Adnams' George and DEYA's Domingo set off on an adventurous Boat Trip together.
Boat Trip's only around for the summer, so you better make it snappy.
Find out more from Dan, Gareth and Connor in our film below.
---

Share