Be a Christmas Cocktail Star!
You, your trusty cocktail spoon and dash of Adnams spirit. It's the perfect Christmas gathering. Get ready to cause a stir with our easy festive cocktail recipes.

Mix things up with Copper House Dry Gin to create a White Lady. Add sparkle and a dash of Sloe Gin to special occasions with our delicious Sloe Royal. Embrace the scents of the season and craft a Cranberry Moscow Mule or savour Adnams Rye Malt Whisky in a Winter-Spiced Old Fashioned.

Whether it's for Christmas Eve drinks or a Boxing Day bash, they're great for any get-together.
A White Lady, with Copper House Dry Gin
You will need:
50ml Adnams Copper Dry Gin
25ml Triple Sec
25ml lemon juice, plus lemon zest twists for garnish
2 tsp sugar syrup
½ egg white (optional)
A scoop of ice
A coupe glass to serve
Method:
Tip the gin, triple sec, lemon juice, sugar syrup, egg white (if using) and ice into a cocktail shaker. Shake until the outside of the shaker feels very cold, then strain the mixture.

Discard the ice, then return the drink to the shaker and shake again until the egg white is frothy.
Pour into a coupe glass and garnish with a twist of lemon zest to serve.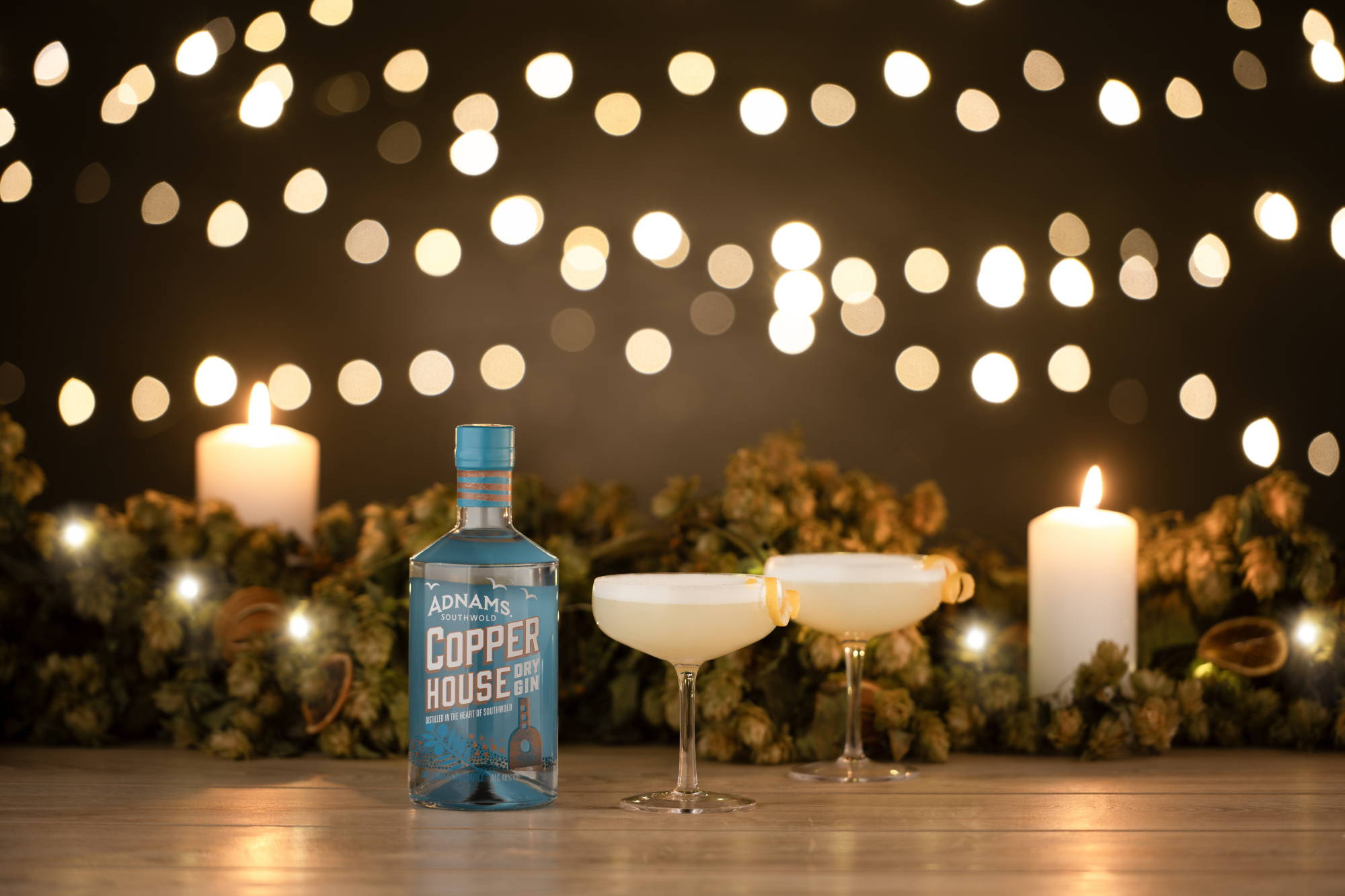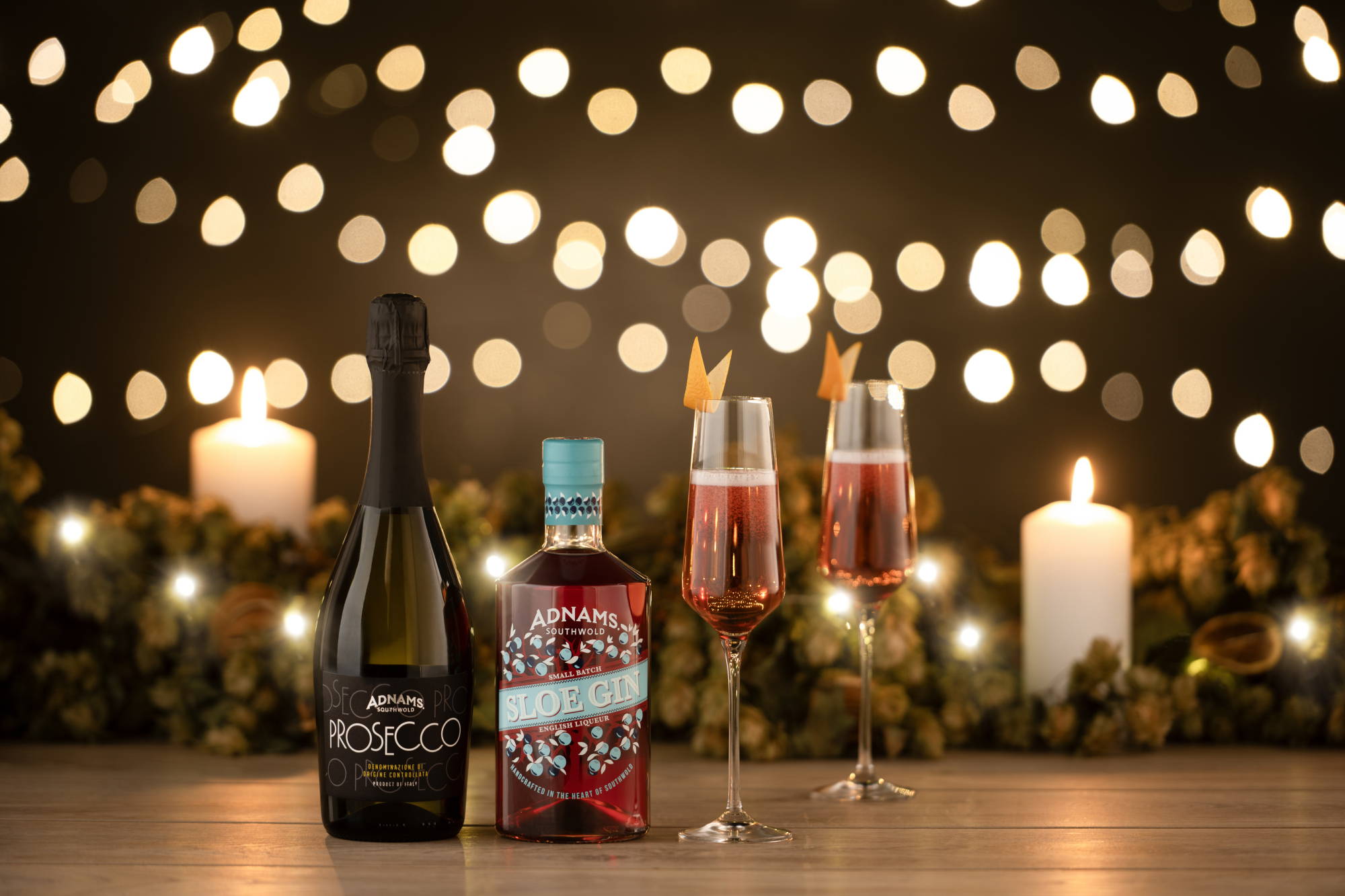 A Sloe Royal, with Adnams Sloe Gin
You will need:
35ml Adnams Sloe Gin
125ml Adnams Prosecco
Orange peel twists for garnish
A flute glass to serve

Method:
Pour your Sloe Gin into a coupe glass.
Top with the Prosecco.
Garnish with a twist of lemon zest to serve.
A Cranberry Moscow Mule with Longshore Vodka
You will need:
50ml Longshore Vodka
50ml cranberry juice
25ml lime juice
200ml Ginger Ale
Lime wheels, rosemary sprigs and fresh cranberries for garnish
A scoop of ice
A Moscow Mule mug to serve

Method:
Pour your ingredients into your Moscow Mule mug with ice.
Gently stir with your cocktail spoon to combine.
Garnish with a lime wheel, rosemary sprig and fresh cranberries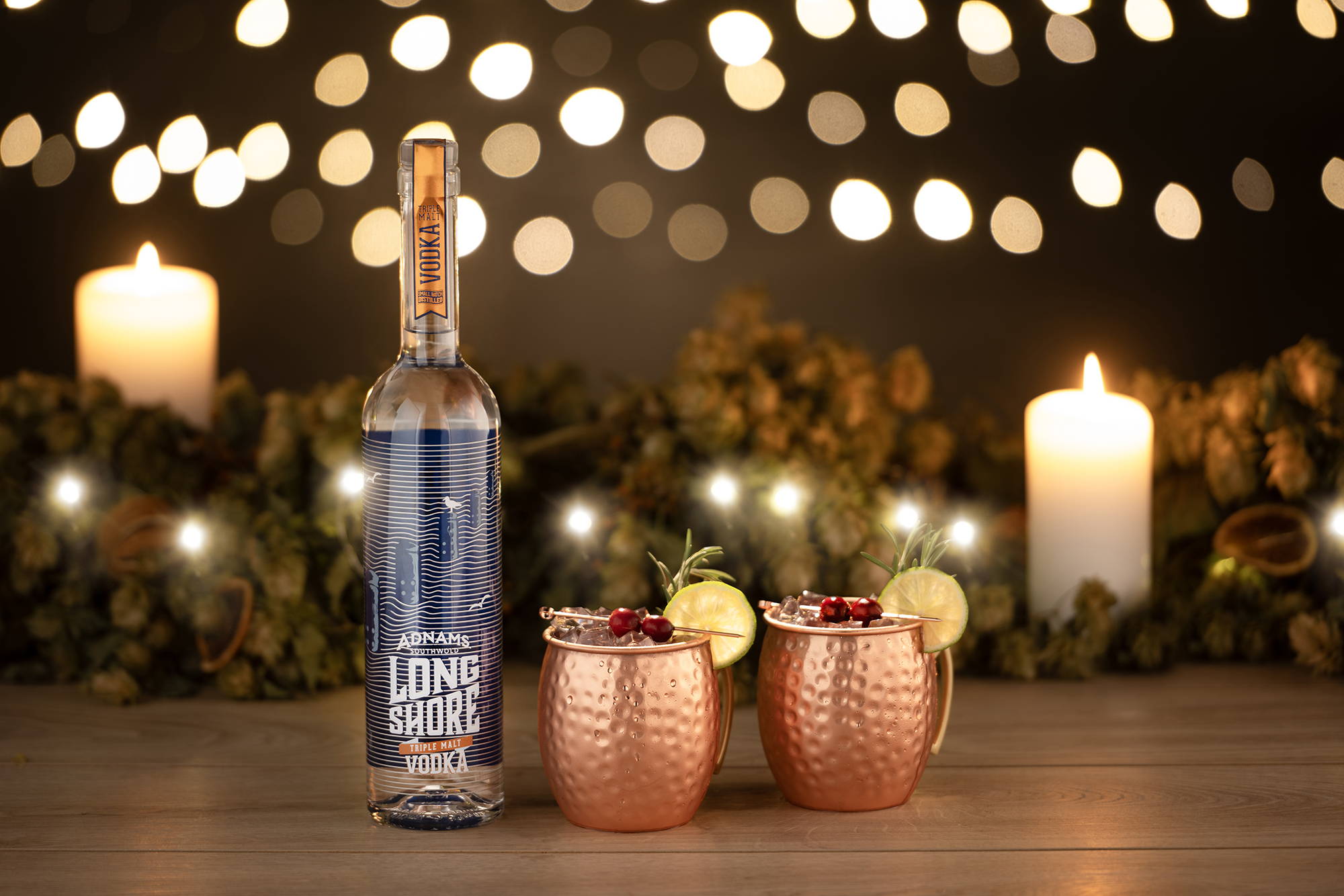 A Winter-Spiced Old Fashioned, with Adnams Rye Malt Whisky
You will need:
For your cocktail
50ml Adnams Rye Malt Whisky
25ml Winter Spiced Simple Syrup (see below)
1 -2 dashes of Angostura Bitters
Orange peel and cinnamon sticks for garnish
A scoop of ice
A rocks glass to serve

For your Winter Spiced Syrup
Equal parts water and granulated sugar
3 cinnamon sticks
1tsp whole allspice
1tsp whole cloves
1tsp grated nutmeg
1tbsp orange zest
Half a vanilla bean or 1/2 tsp vanilla extract
Method:
Winter-Spiced Syrup
In a small pot bring your water, sugar and other ingredients to a light simmer for three minutes.
Remove from the heat and let stand for 30 minutes to infuse and cool.
Strain and store in the fridge until ready to use.

Winter-Spiced Old Fashioned
Prepare your Winter-Spiced Syrup in advance.
Add all your ingredients to a rocks glass with ice.
Gently stir your cocktail to combine.
Garnish with a cinnamon stick and orange peel
Share