Its time for our annual call for help with this year's batch of Wild Hop. This collaboration with the local community and has been brewed annually since 2014 and each September we appeal for beer lovers to forage for us.
We've noticed in our own gardens that wild hops might be ripe for picking a little earlier than usual this year. So, we are asking people to venture out for us and inspect their usual foraging sites, as harvest time might already be here for some. They are ready if the hop cones crinkle like tissue paper when you rub them between your fingers.
All those that donate hops will get to try the resulting beer, either during a celebratory event or when we can get some cans to you. For that reason, please include your full contact details (name, email address and phone number) when you send in your donation.
We have a few tips, and some checks for you to make before you get picking, and where necessary, please get permission from the home or landowner.
You are about to do battle with clingy things that seem to select the spikiest of plants for their home. We recommend you take some gardening gloves and wear a long-sleeved top.
We ask that the hops are harvested where the picker knows that no pesticides have been used on them (we do get it tested as well, can't be too safe).
Please pick the cones off the plant, rather than just cutting down the whole bine and sending it in. No donations are refused, but this takes up a lot of space at the brewery and causes additional work before we can get brewing.
It's always good to leave some hops on the plant, although bees are usually not interested in the hops, some caterpillar species do like them, and the bines and leaves provide a habitat for other insects.
The resulting brew is often called a wet, or green hop beer. Usually, hops are dried in a kiln after harvesting. Removing the moisture stops them from getting damp and degrading during storage. With a green hop beer, we want to preserve that fresh hop character, but we do need to be careful with our crop as we may have to store it until there's a free slot in the brewing programme.
Please ensure air can get to your hops. For ease, or opportunity, you may choose to use a plastic bag while out collecting. However, it is best to store your harvest in a cardboard box, or a breathable bag such as hessian or cloth, so they don't sweat and get damp.
The reason we first started making Wild Hop was to celebrate the new harvest and to get people involved in the ingredients and the brewing process. We've been overjoyed by your support. Please drop your hops into Adnams' Southwold Store before the 30th September 2022 to be involved in this year's brew.
It's always exciting tasting the resulting brew for the first time, as we never know what we are going to get. We look forward to tasting the results of the 2022 harvest. Good luck out there and thank you!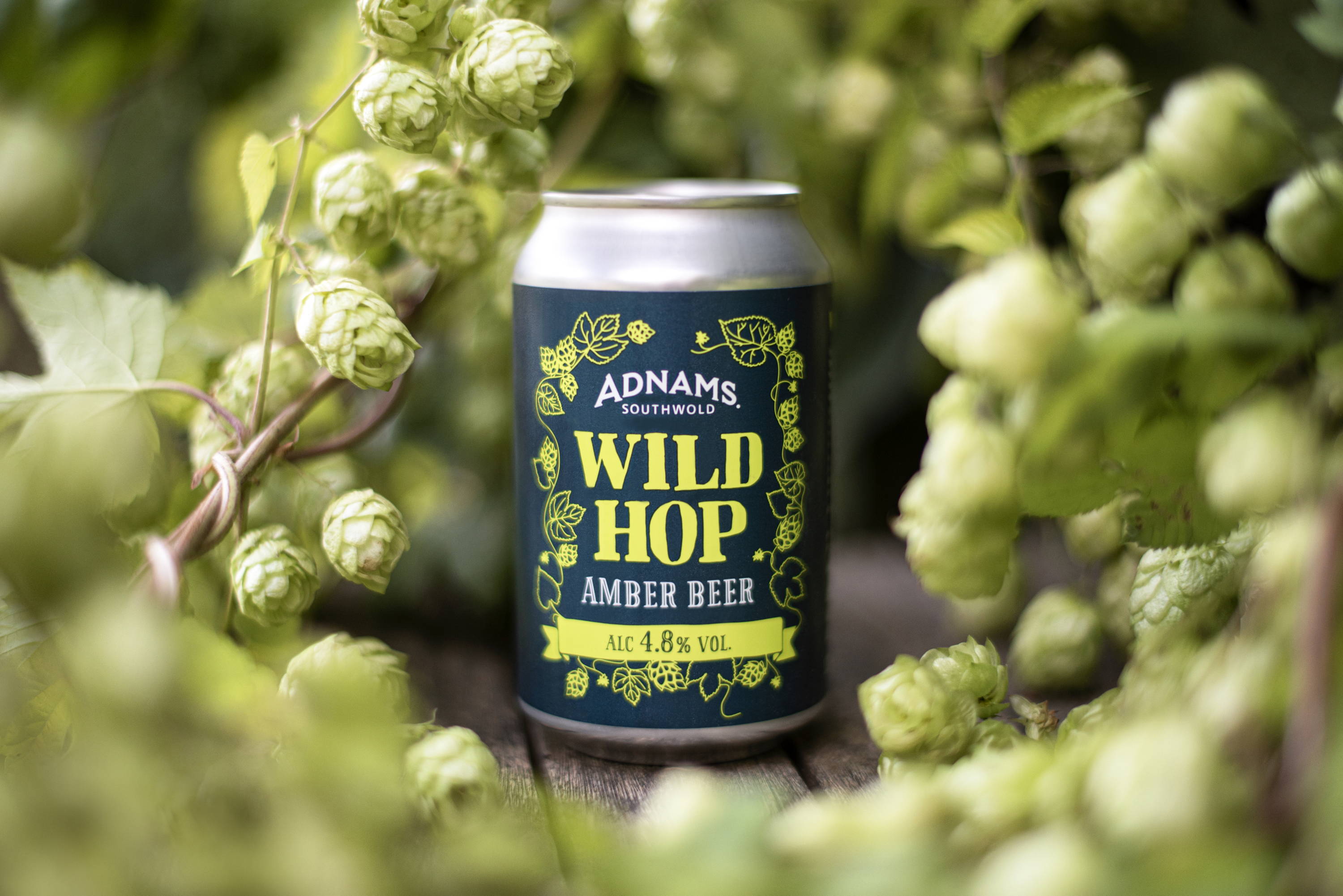 Share