We are excited to share a limited release gin for the Coronation of His Majesty King Charles III, when he is crowned alongside The Queen Consort. Distiller's Choice Coronation Gin is evocative of taking afternoon tea in an English herb garden.
Distiller's Choice, Coronation Gin, displays The Coronation Emblem, which will feature throughout May's historic celebrations and pays tribute to The King's love of the natural world. It depicts the flora of the four nations in the shape of St Edward's Crown. This and its limited availability of just 1,000 numbered bottles, makes it a wonderful souvenir to mark the occasion.
We have taken similar inspiration for our gin, selecting botanicals evocative of taking afternoon tea in an English herb garden, so don't forget to set the table with cucumber sandwiches.
At the Copper House Distillery, we use the 'London Dry' method to produce gins of exceptional flavour. First, we make a vodka-quality spirit using locally sourced grain, and our copper pot still and copper rectifying column. We then redistill the vodka in our dedicated gin still with a range of selected botanicals.
---
To make our Coronation Gin, we used our single malt vodka, which is made from a distillery wash of 100% East Anglian malted barley. We put this vodka into our gin still with a unique combination of 11 botanicals, specially selected for this project. They included juniper, angelica, garden herbs like rosemary, thyme, bay leaves, parsley, marjoram and basil, along with fresh cucumber, and English Breakfast Tea.
Coronation Gin is juniper-forward like all of our London Dry gins. This is joined by light, green notes of garden herbs like thyme and rosemary with flavours of fresh cucumber arriving on cue. A cleansing tea note lingers on the palate.
"It's a gin with fresh herb garden flavours, which would best be enjoyed while sitting in a shaded garden chair on a hot summer's day or shared at a lively Coronation party," said our Head Distiller, John, commenting on this limited release.
To serve, add ice and Indian Tonic Water and garnish with a fresh bay leaf, a sliver of cucumber and a glorious splash of pageantry.
Coronation Gin is avalible in our stores and online here: http://bit.ly/3nPtg10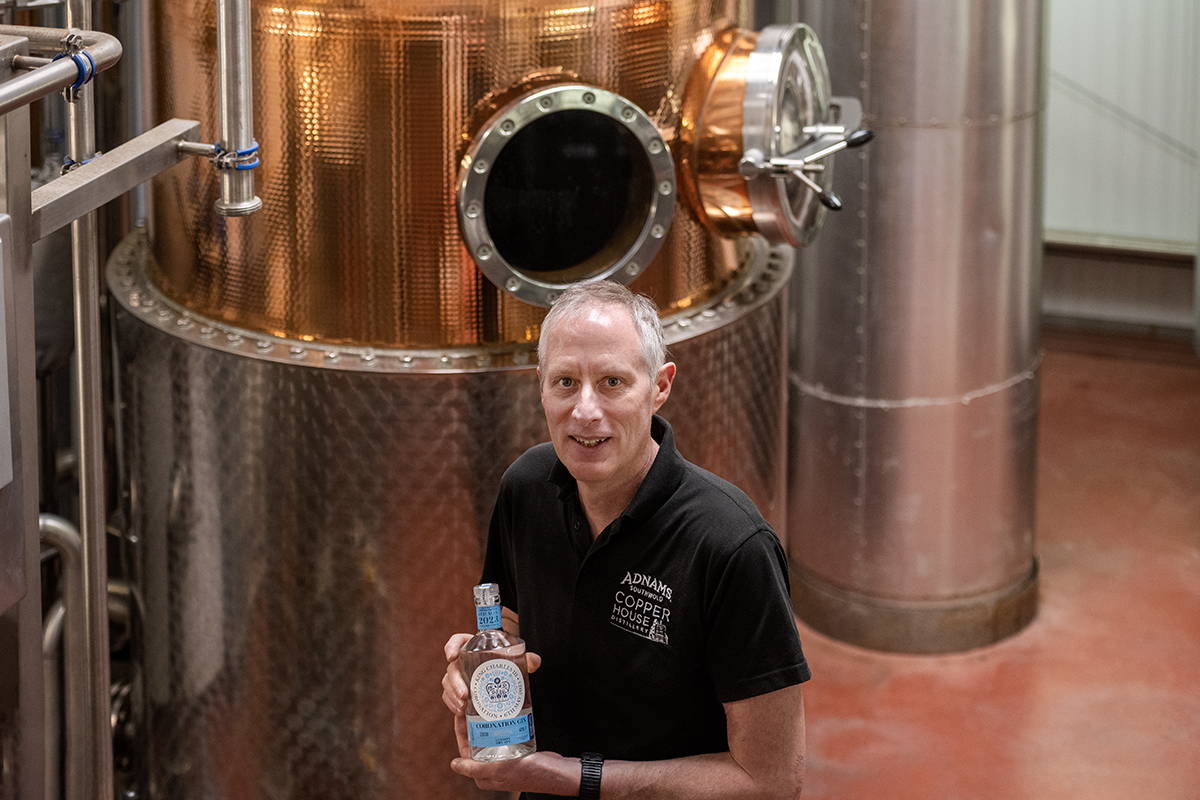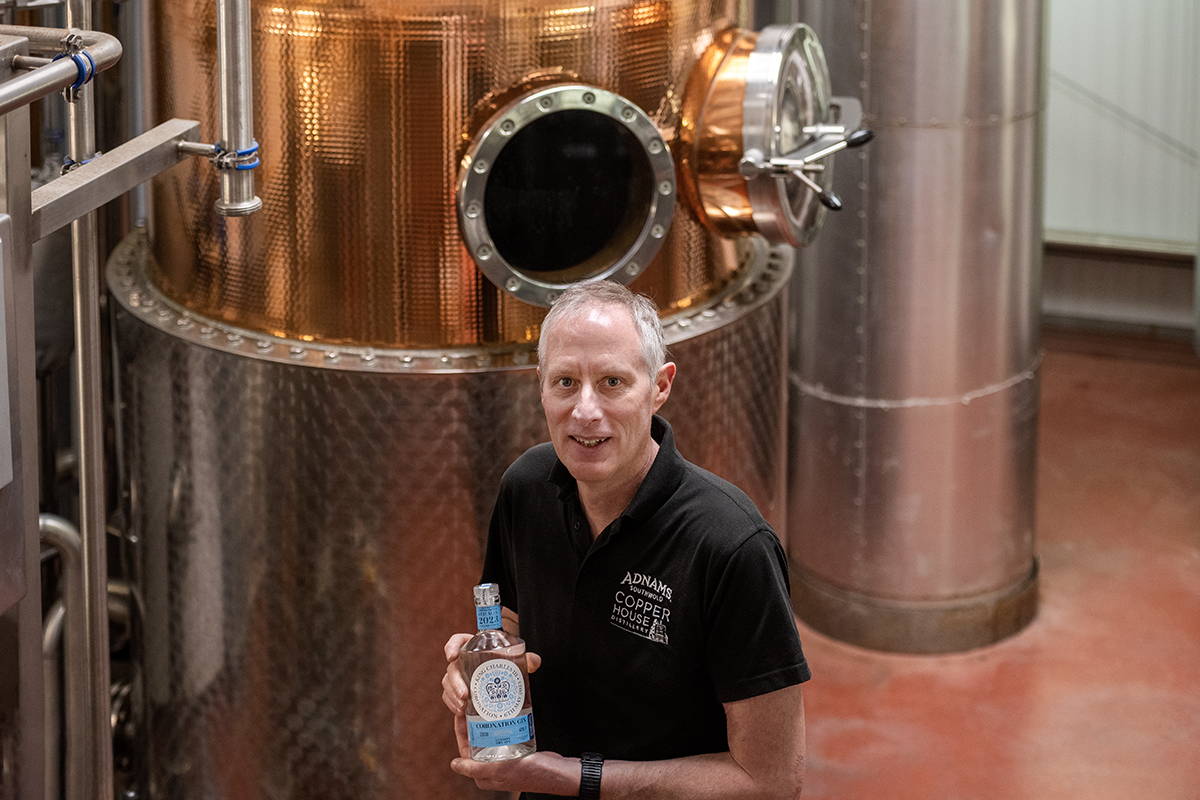 ---
Share