An easy option for gluten free drinkers
Ease Up is our golden session IPA. It has wonderful citrus flavours thanks to a stellar cast of bright, aromatic hops. Following calls to add a gluten free beer to the Adnams range, we've tweaked the process when brewing it, making its big hitting hoppy taste accessible to all.
Ease Up was inspired by the 'easy' IPA style of beer from the United States. It has a lower abv than a full-strength US style IPA but is still big on flavour. We thought it would make a great-tasting sessionable option, for those who require or choose a gluten free lifestyle. It still has that same great grapefruit flavour, but it's now also gluten free.
When producing Ease Up, we now use an enzyme called Clarex® which breaks down gluten-type proteins, reducing gluten content to below 20 parts per million (ppm). Only foods that contain 20ppm or less can be labelled as 'gluten-free.' According to Coeliac UK, research shows people diagnosed as coeliac can consume products with gluten present at or less than this level, but customers are advised to consider their own individual tolerances.
Clarex® is added in the fermentation vessel, where it mixes well during a normal, vigorous fermentation. Our beer is tested at the end of fermentation and then, after packaging, it is put on hold while it undergoes a thorough external validation process before it is confirmed gluten free and released. Just look out for the new, updated branding.
This change to the process hasn't affected the flavour and fans of Ease Up won't notice the difference, but this small tweak will make it open to all as Head Brewer, Dan Gooderham confirms: "We have actually been using this enzyme with Ease Up for almost a year now, while we put our validation processes in place and finalised branding. It has been out in the world for some time, but we can now finally share it with a new group of beer drinkers."
There is a little bit of biscuit in the base, but Ease Up's flavour is mainly driven by the hops. On the palate, you'll find resinous flavours of pine, and fruity notes of peach and melon, followed by pithy grapefruit on the finish.
Ease Up's fruity, palate-cleansing flavours work brilliantly with spicy chicken wings or a fruity Thai curry.
It will be available in 500ml bottles, 5ltr mini-kegs and on keg. Please speak to bar staff if you have any questions about a venue's particular gluten-free beer dispense practices.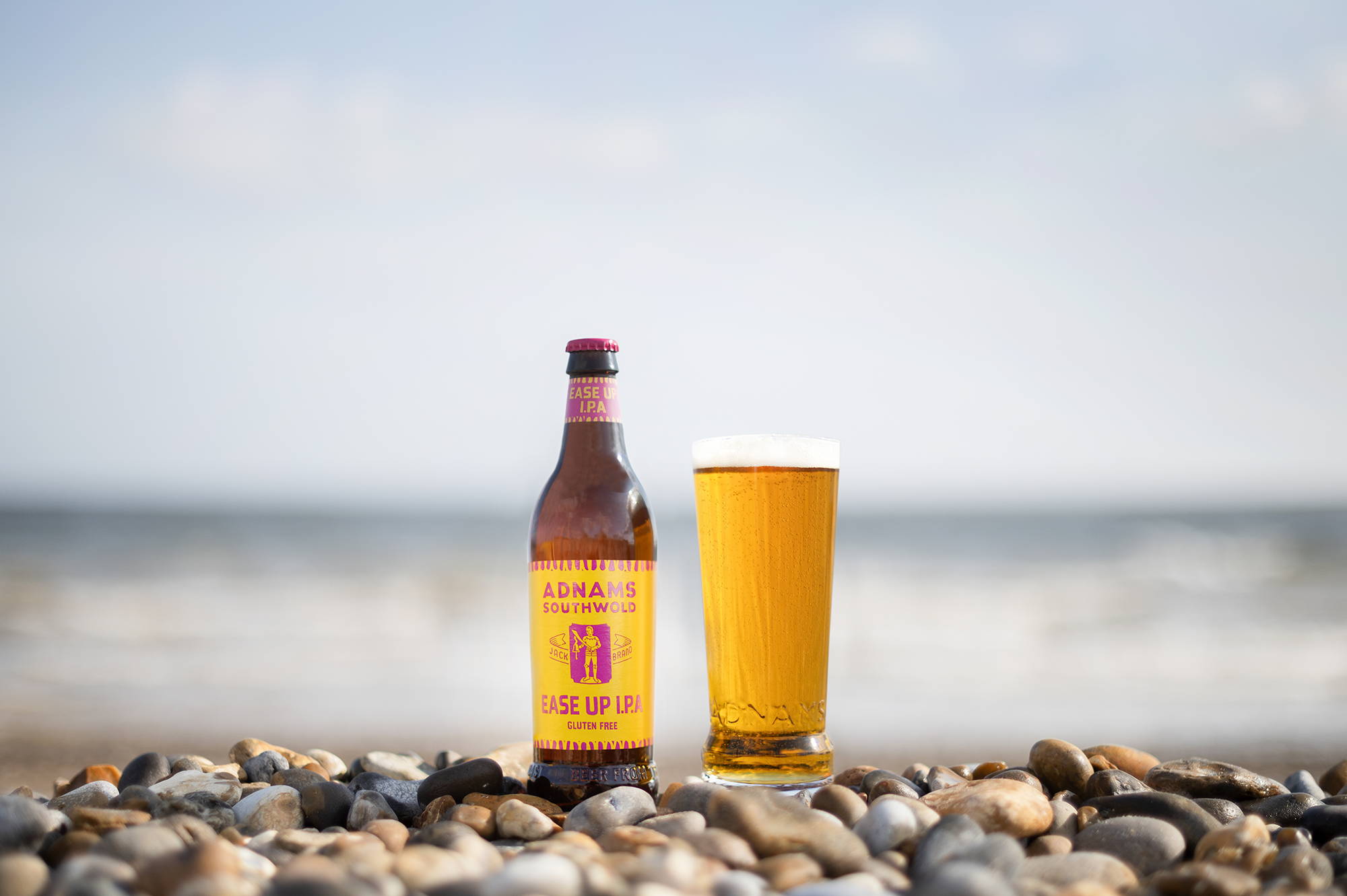 Share