If you work here at Adnams, you may know the story. If you've taken a distillery tour, our guides may have shared it. It's a tale that gets to the heart of our spirits and the 'Adnams way' of working. And it starts with a trip to a far-off land.
It's World Gin Day, so we caught up with John McCarthy, once an Adnams Engineer and now our Head Distiller, and asked him where this tale began. "It all stemmed from a trip I took with our Chairman, Jonathan Adnams," said John. "We visited American for four or five days, with German still manufacturers Carl, when we were looking at starting a distillery. We went to see some kit they had supplied and learnt about the distillation process. It was a taster and all theoretical, as we hadn't even ordered any equipment at that point.
"I did that as an engineer, with the thought that I should know how things operate before I install them. I was trying to understand how we could make all the elements work for us on our site. It was a viability study more than anything."
With regards to would actually do the distilling, legend has it that Jonathan and John had a chat on the plane ride home: "Yes, that really happened. It seemed a long way off and it was just a suggestion, but I said: 'I wouldn't mind having a go at running one of these - it looks quite fun.'" And the rest, as they say, is history.
We asked John whether the drive for this career change was creative, or more about playing around with the equipment he'd install: "It was a bit of both really. I found it all really interesting and it was also the chance to do something different. I'd been an engineer for over 20 years, and this gave me something new to learn, but also involved things I knew a bit about. It's a technical process, but there's also a bit of art."
And what part did Adnams' ethos and approach play in this role change? "Well, I likely wouldn't be doing this, as I'm guessing you wouldn't normally have given the job of distiller to your engineer. I know lot of other distilleries got someone in to do things for them at the start - setting up their systems and creating initial recipes - for confidence. We did it the Adnams way, the independent way, and I got the opportunity.
"The first distillations were carried out by the guys from Carl; Alexander and a couple of his installation team. I think his father was there as well. They ran it to make sure it was working. It was late on a Friday night. Jonathan was having dinner in The Crown with some visitors, and I remember Alexander saying, "Go take that to Jonathan." It was the first distillation off our beer stripping column. It was quite an exciting time."
When the team from Carl disappeared back to Germany, John was left to press the buttons: "I was very nervous. I remember my first distillation was a vodka run for Longshore," he said - rummaging back through the records. "It was on Friday 15th October back in 2010 and it was for our triple malt vodka. The beer stripper had started at 8.30am in the morning and the first actual distillation started at 4.00pm in the afternoon and finished at midnight exactly."

...And then there was gin!

In the summer of 2010, prior to installation and before we'd even had any kit delivered, gin distillations started in the lab on a tiny glass laboratory still, as John recalls: "I was sent into the lab to design a gin recipe, and as an engineer I didn't really know how to do that. It was on-the-job learning. The initial idea was to make only one, but then two came about. Copper House Dry Gin and First Rate were developed alongside each other.
"At the start you need something to inspire you, don't you? I needed something that would stand out. And for Copper House, that was Hibiscus Flower. It came from a trip to Egypt, where I was given hibiscus tea and that sort of aligned with the time I went into the lab – I had just got back."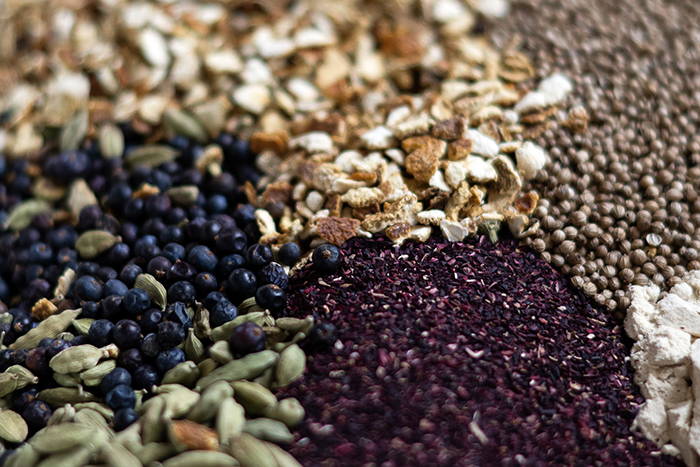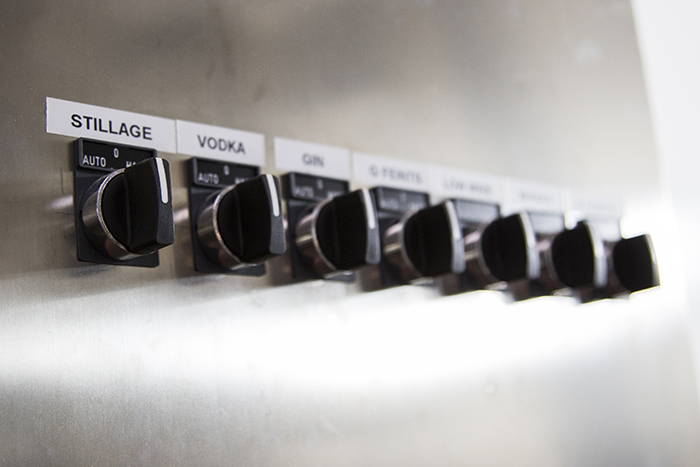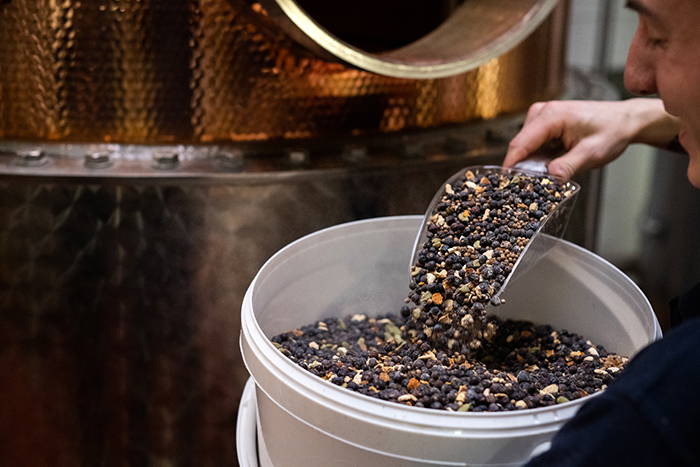 So how does it feel to go from engineering to putting products out there? "As an engineer you repair things. Something isn't working and you get it working again – there you go, thanks. That's it. But when you produce a product, you get feedback from people you don't know. Is feedback the right word? You get reviews, you hopefully get repeat sales, and the anticipation of that was stressful. Luckily it was all very good, but I had never really been through that experience before.
"It is fun to see your products on the supermarket shelf, the 'I made that' moment, and people liking it and buying it again is a really nice complement. If they buy it twice that's amazing. If it becomes their favourite, even better."
Not long out of the blocks, Copper House Dry Gin won the Gold Outstanding medal at the International Wine and Spirits Competition, making it the 'World's Best Gin.' "That was quite a thing," said John. "I was quite proud. It felt weird to win an award like that – quite a big one. The team from the Gin Guild told me you don't need to enter it ever again. You only need to win it once. People who win Oscars are always Oscar winners," he added, laughing.


As for highlights, Adnams Rye Whisky followed Copper House Gin's with a Gold Outstanding win. "Jonathan growing his own rye for us to use in our spirits and beers only came about because of the distillery project. I was at the winner's tasting in Vintners' Hall with a lot of whisky people and there were hundreds of whiskies on the table. I got there near the start and when I got to our bottle it was empty. There were a lot of 15-year-old and 25-year-old whiskies that had hardly been touched. Everyone had been to try it and there was real interest in the English Rye category. I got lots of pats on the back from writers and other producers, which was quite nice."
So how will John be celebrating World Gin Day on 6th June? "I will be in Menorca drinking cocktails. I'd probably go for a Martini. First Rate is my favourite, or Copper House – the two originals. First Rate makes a great Martini."
Any advice for aspiring distillers? "Go on distillery tours or visits and try to talk to as many people as possible. Then get your licence and give it try."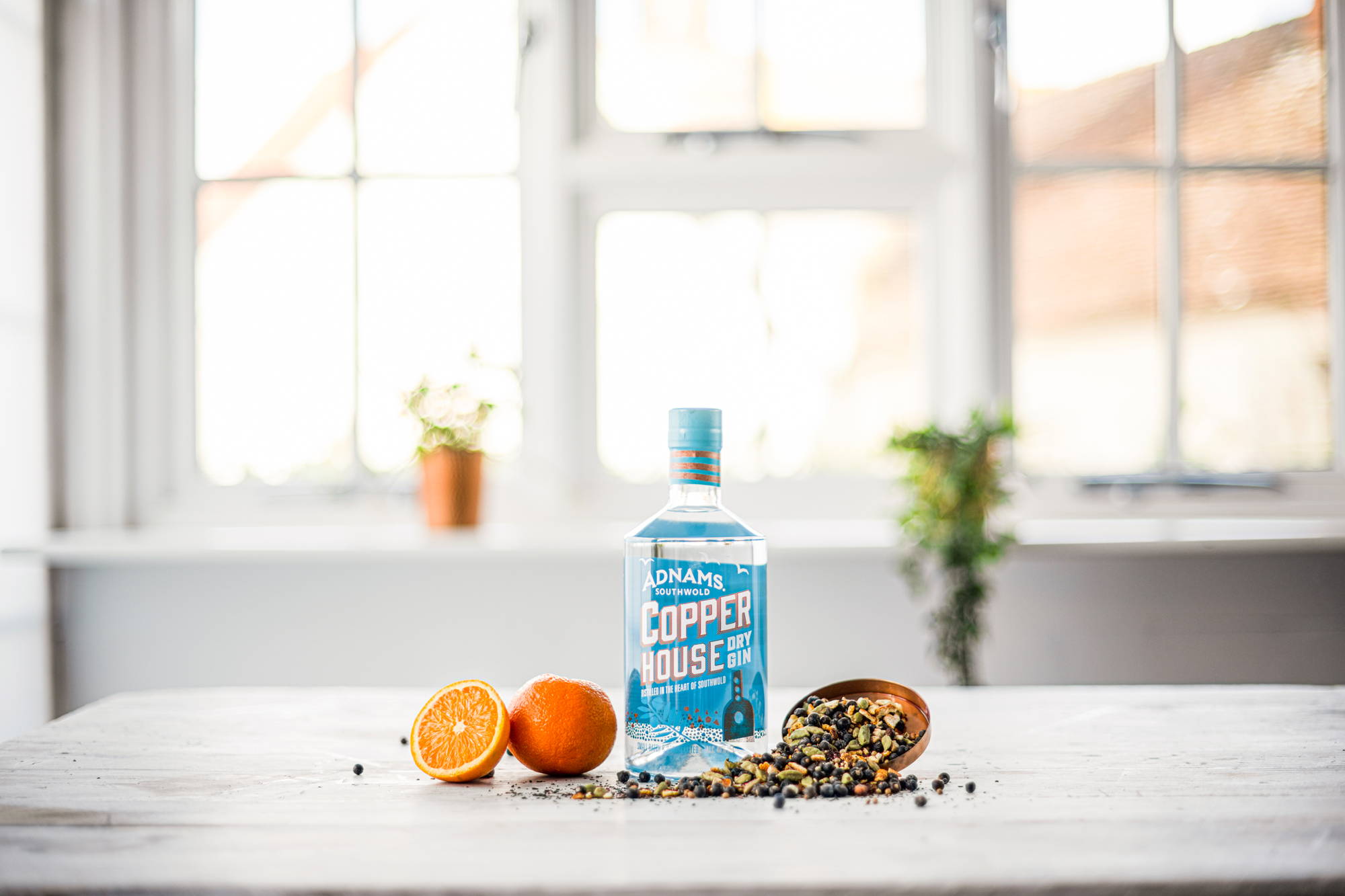 Share