As we entered our 150th year, we were feeling quite nostalgic and launched a vote to bring back an old favourite in the spring. Having reflected on the past over a pint of Spindrift, we began looking to the future.

We have challenged members of our Brewing and Quality teams to come up with potential recipes for our next seasonal brew. In the spirit of friendly competition, and to give the selection process a sense of occasion, we are pitching them against each other in the second vote of our birthday year. We are letting our customers decide which brand-new seasonal we should brew for cask and can.

Chris, Dan, Dawn, and Sam need you to get behind them if they are to see their brew come to life. As well as the honour of having their beer on the bar and on the shelves in our anniversary year, they will forever have bragging rights over their colleagues. There's a lot at stake.

Details of each brew can be found below and over the coming weeks, we will be posting supporting snippets on our social channels. So, check out their ideas, support the one that appeals, and you could be enjoying it come summer.
Votes can be cast by completing our voting form below.
---
"With a focus on local Brown and Chocolate malts, a light touch of some English hop varieties and our house yeast, all served together on cask; I hope this beer will be distinctly Adnams."

STYLE: Dark Mild
ABV: 3.4%
MALT: Brown, Chocolate
HOPS: Pilgrim, First Gold

"Adnams house yeast can be a challenge to manage. However, we all forgive it because of how versatile it is. Personally, I love what it brings to our darker beers such as the historic brews of Old Ale and Tally Ho, as well as the more modern Blackshore Stout. We don't currently have a mild in our range and there's refreshed interest in the style, so with a nod to our predecessors and some modern and classic English hops, I'm keen to brew one."
---
---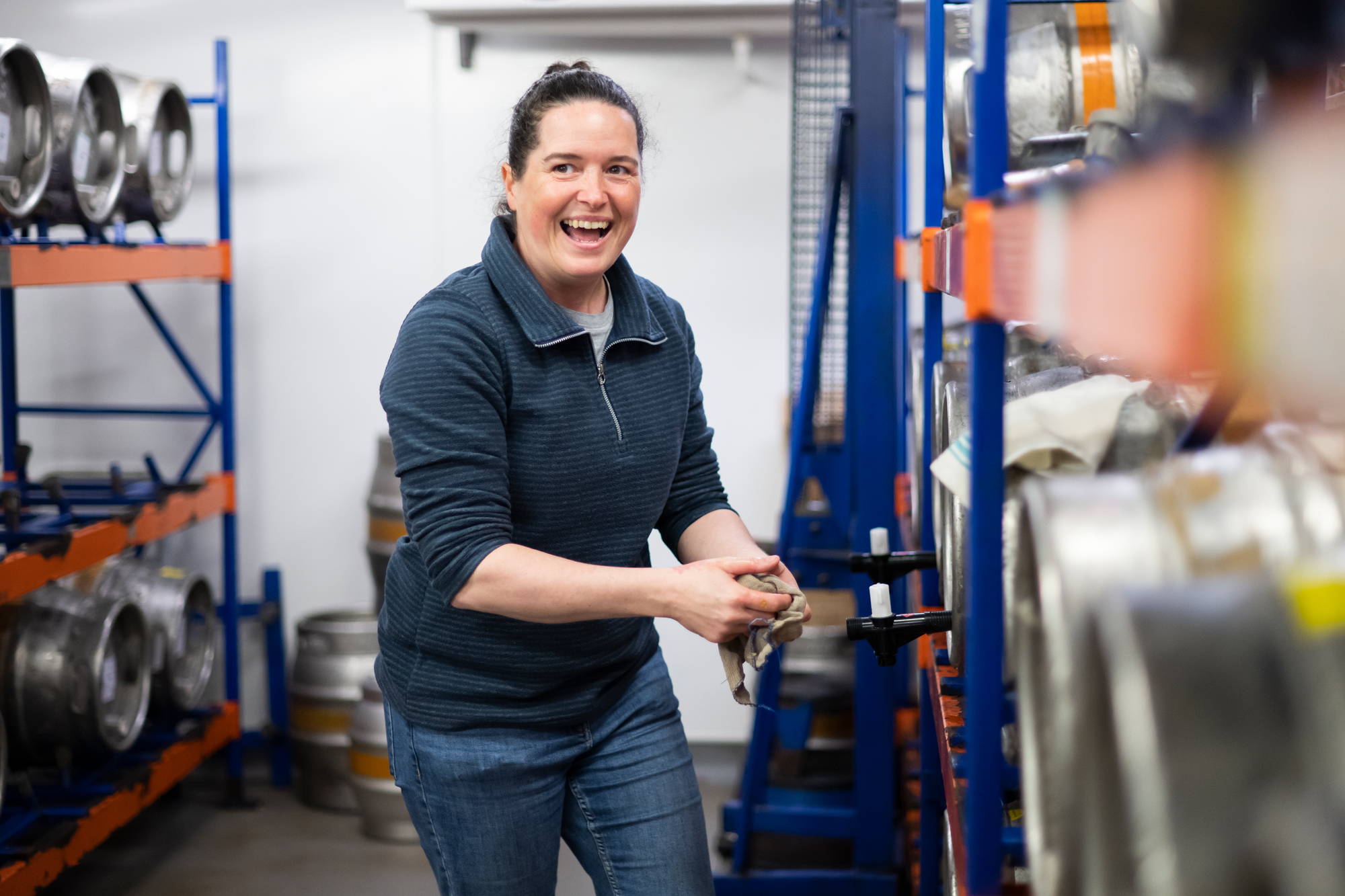 "I thought of beers with rich, fully rounded flavours of chocolate and roasted coffee. Using oats provides a real smoothness to the mouthfeel, making it delicious and moreish."
STYLE: Oatmeal Stout
ABV: 4.8%
MALT: Pale Ale, Crystal, Chocolate, Oats
HOPS: First Gold, Goldings
"I love a good stout, and I love it on cask. I know many people agree! A change from the trend for lighter lager styles, hoppy pale ales and the more bitter IPAs, stouts offer the malts a chance to shine through. With the lighter carbonation you get from cask conditioning, a pint of stout is easy drinking but at the same time full of flavour and satisfaction."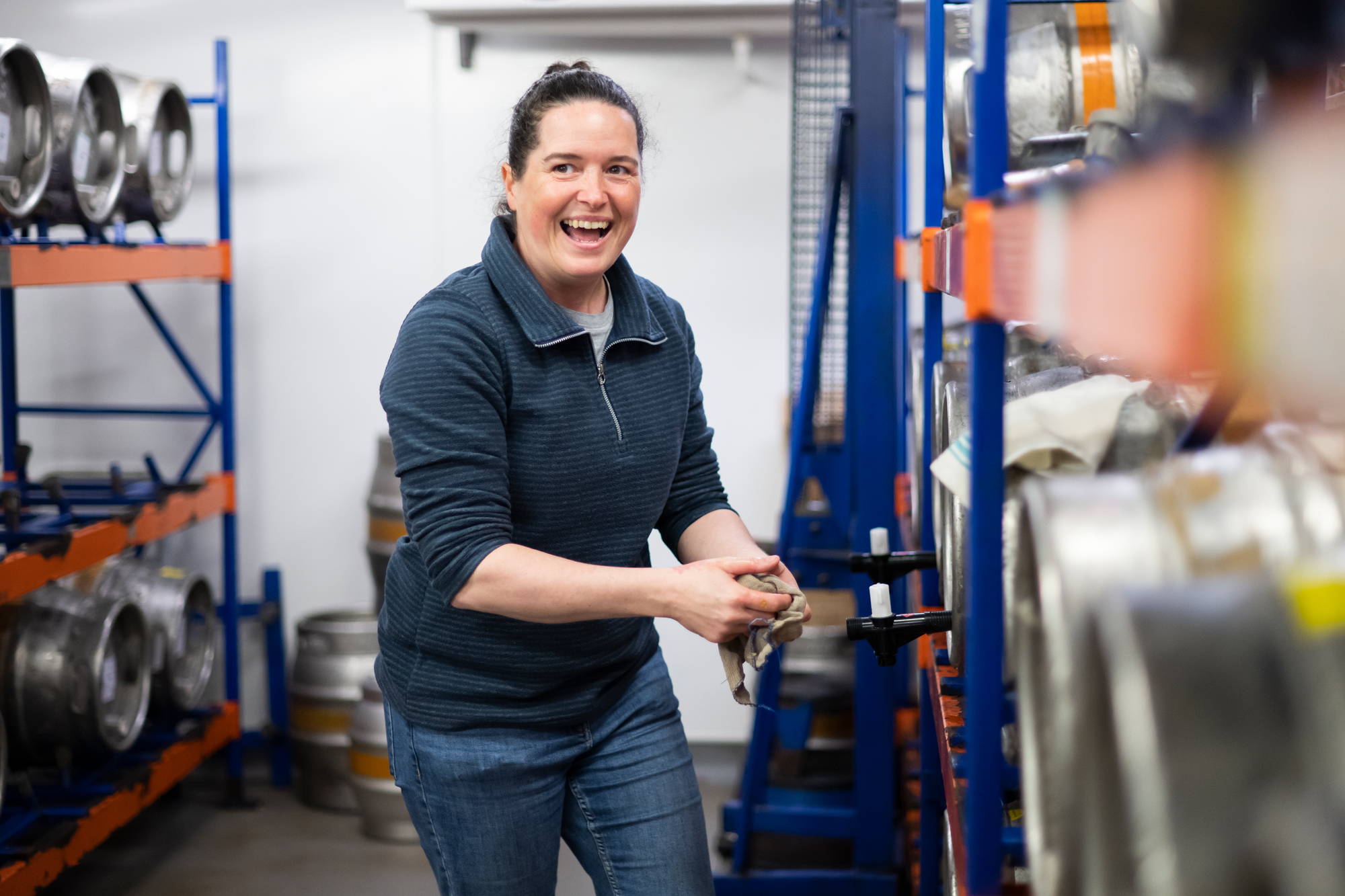 ---
---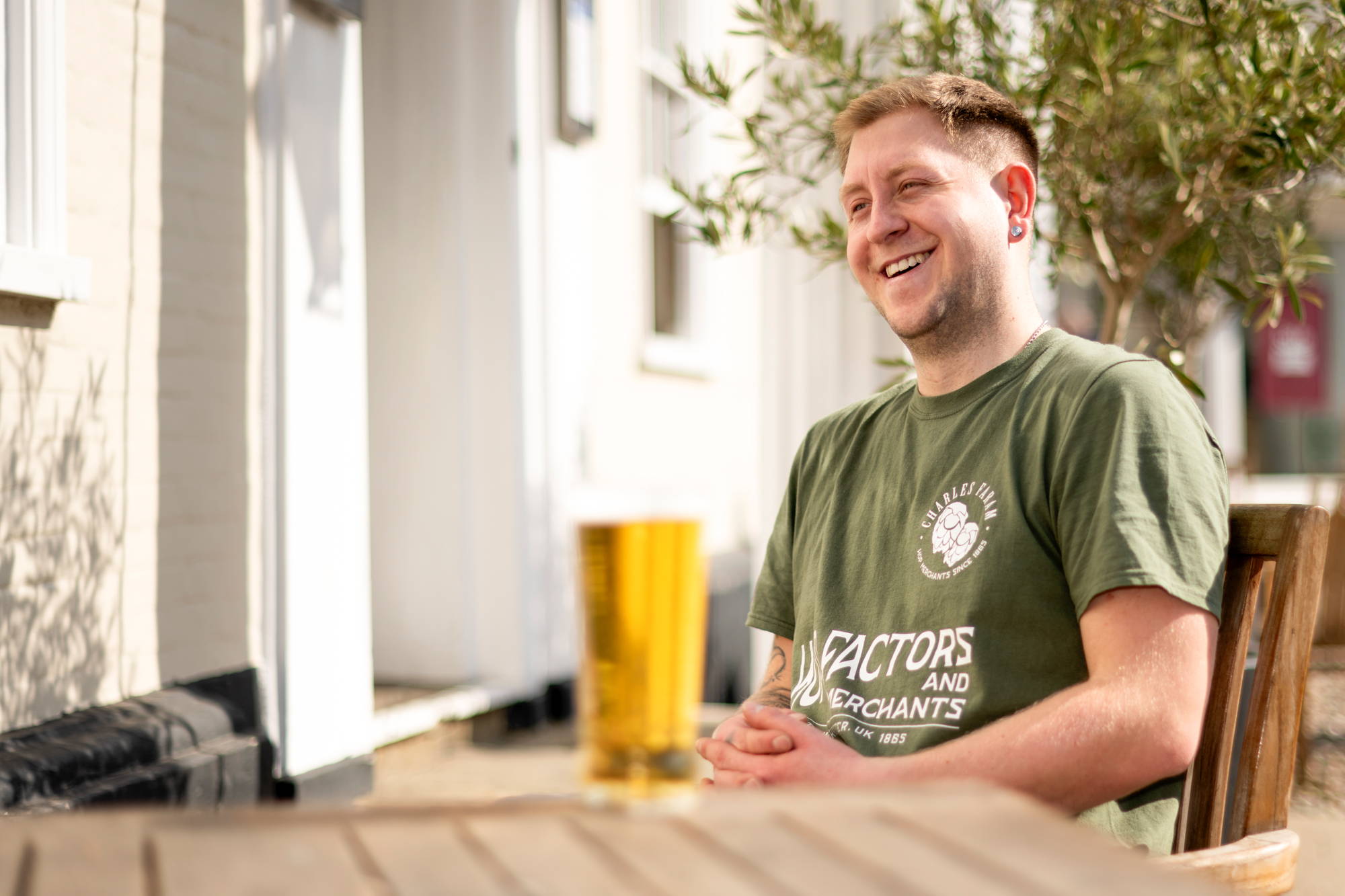 "I would be looking to brew a hazy IPA and achieve nutty, honeyed, and bready flavours from the malt. This will be balanced by citrus notes, tropical fruit, and hints of spice from the hops."

STYLE: Coastal IPA
ABV: 4.5%
MALT: Extra Pale Ale, Vienna, Munich, Aromatic, Golden Naked Oats, Wheat
HOPS: Pilgrim, Chinook UK, Ernest, Azacca

"I would like to brew a coastal IPA. Looking back 150 years, most of the beers available were stouts, bitters, porters, and the like; so, I'd like to look forward, where the real fun begins. I'd like to source hops from a local hop farmer and would be aiming for aromas and flavours of citrus and tropical fruit, a hint of spice, and a medium bitterness. This will be balanced by the multiple varieties of East Anglian malts. I would look to use a mixed yeast culture to get the best out of it, and that burst of flavour and aromas. The beer will be unfiltered to help retain those desired flavours just like our New England IPA. Who doesn't love a beer that's unfiltered? There will also be whole hops added to the cask to help boost its secondary fermentation and achieve the desired fruity, and tropical result. Enjoy."
---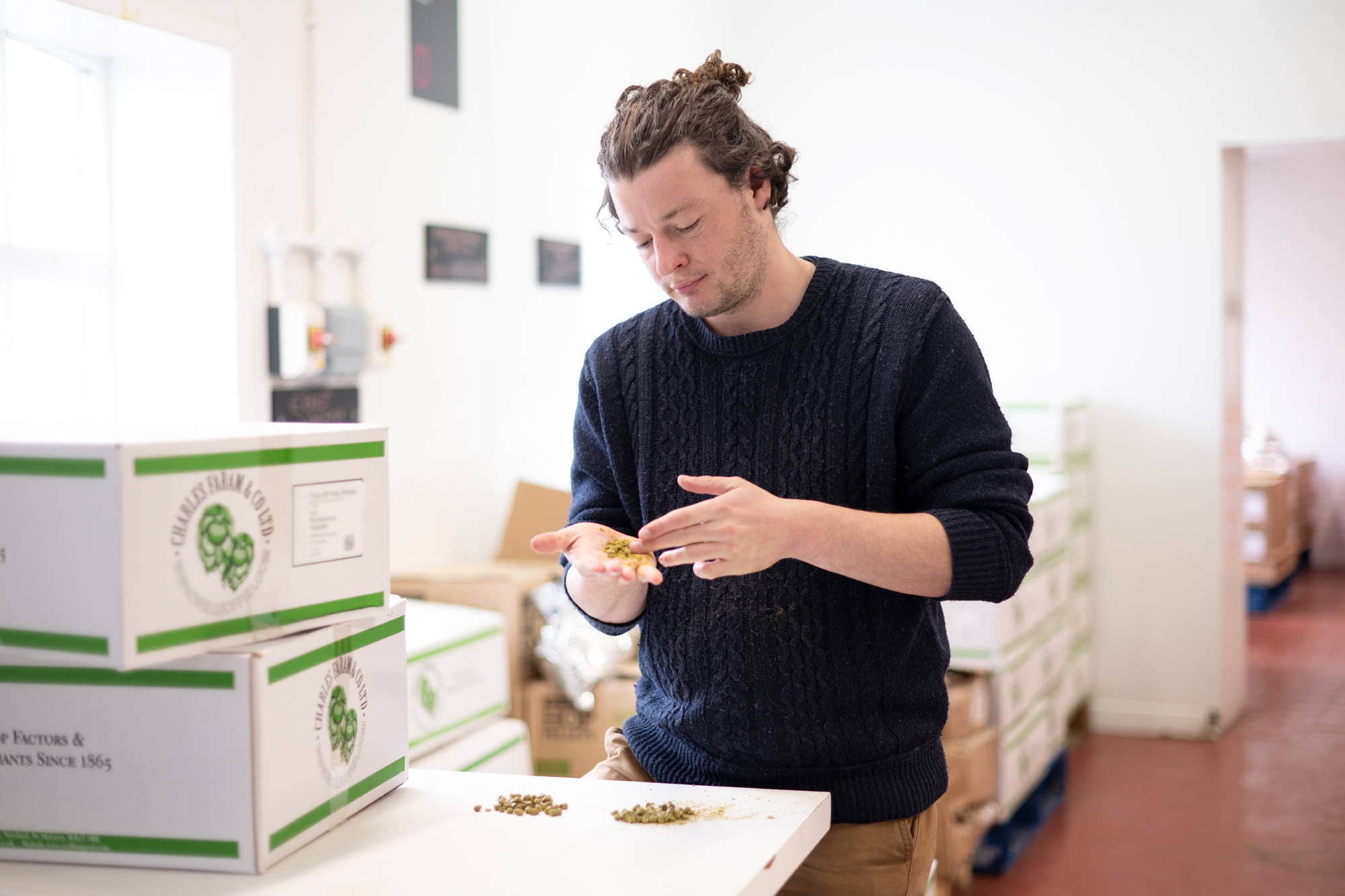 ---
"It is an English IPA, with that resinous background in mind, from beers such as Extra and Southwold Bitter. It would also showcase lots of new, English varieties, such as Mystic - the English Mosaic."

STYLE: English IPA
ABV: 4.9%
MALT: Pale Ale, Malted Rye
HOPS: Harlequin, Mystic
"What's not to like about a modern English IPA showcasing the veritable smorgasbord of hops available to us? Having been involved in selecting new English hop varieties with our hop merchants, Charles Faram, I have been inspired to use them. I want to use Jonathan Adnams' locally grown Rye to balance out the hop bill and give that 'zing.' I would like to use new varieties such as Harlequin and Mystic. It would then be generously dry-hopped in cask to give a nod to our Cask Bitter and to give it that little bit extra."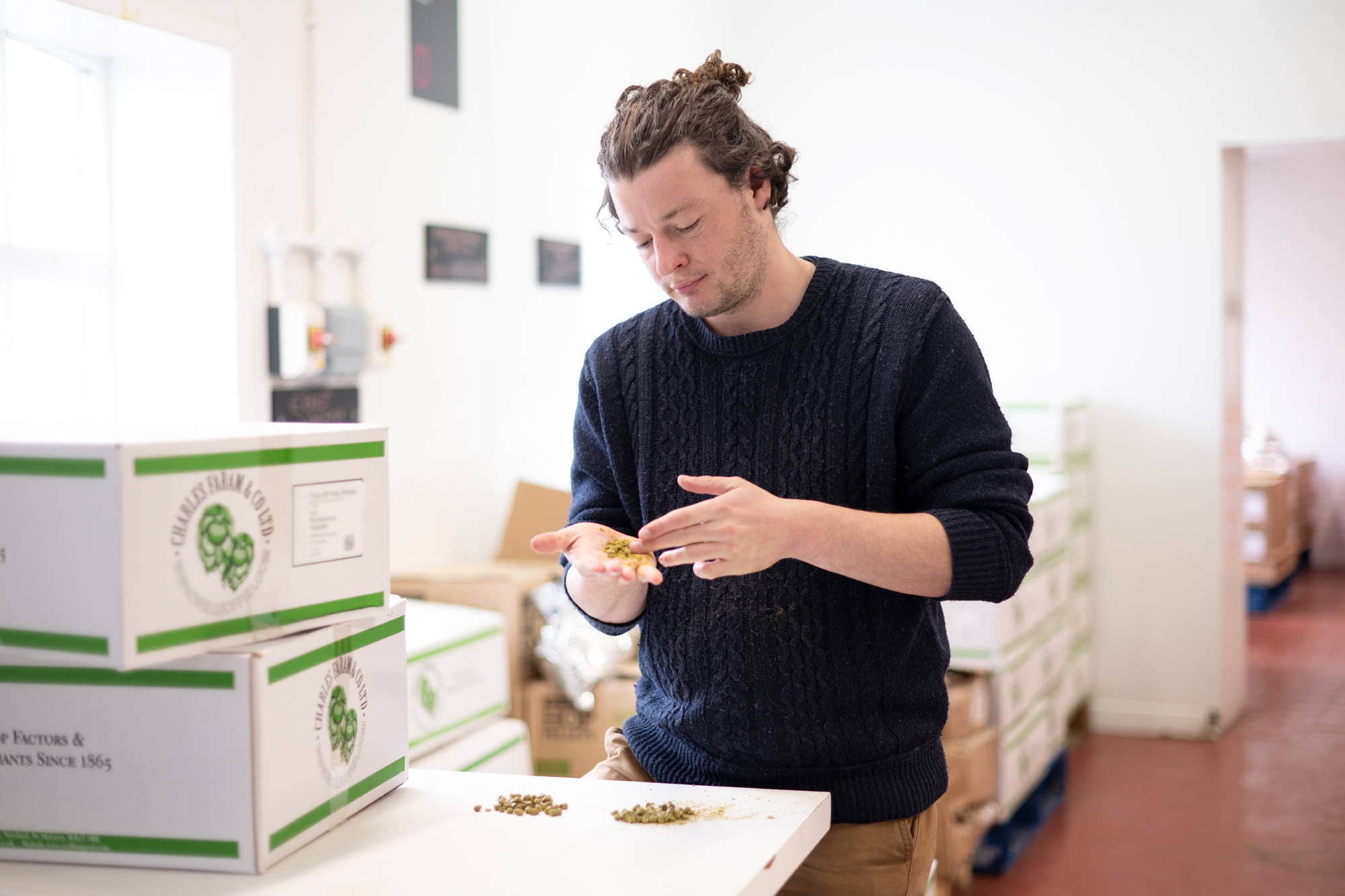 ---
---
Share