The new year brings a brand-new addition to our wine range; our own Carmenère. It hails from Chile, where the grape produces medium-bodied crimson reds loved for their berried fruit flavour and herbaceous notes. It is deliciously juicy and fabulously flexible with food.
Our new Carmenère hails from Chile, where the grape produces medium-bodied reds loved for their black and red berried fruit characteristics. It also has herbaceous notes that make it fabulously flexible with food.
If you haven't tried Carmenère before, its fruit-driven character is often compared to Merlot. Originating in Bordeaux, it struggled to recover after nearly being eradicated in the late 19th century by a vine root-eating bug called phylloxera. Luckily, cuttings had got muddled up with Merlot and taken to Chile by unsuspecting winemakers. It flourished in the warm Central Valley region and as recently the 1990s, nearly half of the country's 'Merlot' was confirmed as Carmenère.
The late-ripening Carmenère loves the sun and is now synonymous with Chile, with its reliably warm climate and long growing season. It is made for Adnams by our partners at Ventisquero Wine Estates, who own vineyards across all of Chile's main wine producing regions. The team, including chief winemaker Felipe Tosso, and John Duval focus winemaking on sustainability, innovation, and passion, truly capturing the character of the grape and region.
It is characteristically deep red, fruity, and herbal. Aromas and flavours of blueberries, blackberries and strawberries, blend effortlessly with spice and hints of chocolate. It is also smooth and well-balanced, with velvety tannins and a long chocolatey finish.
Our Carmenère's appeal is its versatility, pairing well with richer dishes, but juicy enough to savour on its own. Its crunchy red-fruit acidity works well with sharper sauces and those herbal qualities work wonders with most meats. The supple tannins won't overpower lighter dishes and the peppery inflections make it a go-to with cheese or with nibbles.
Sophie Barnard, Adnams Assistant Wine Buyer is excited to add it to our range. "We have worked closely with Ventisquero Wine Estates in Chile whose passion for producing top-quality wines shine through in this Carmenère. It is beautifully silky, packed full of red and black fruit, with that classic herbaceous finish. Such a food friendly wine, I will be enjoying this with my cosy winter roasts this February."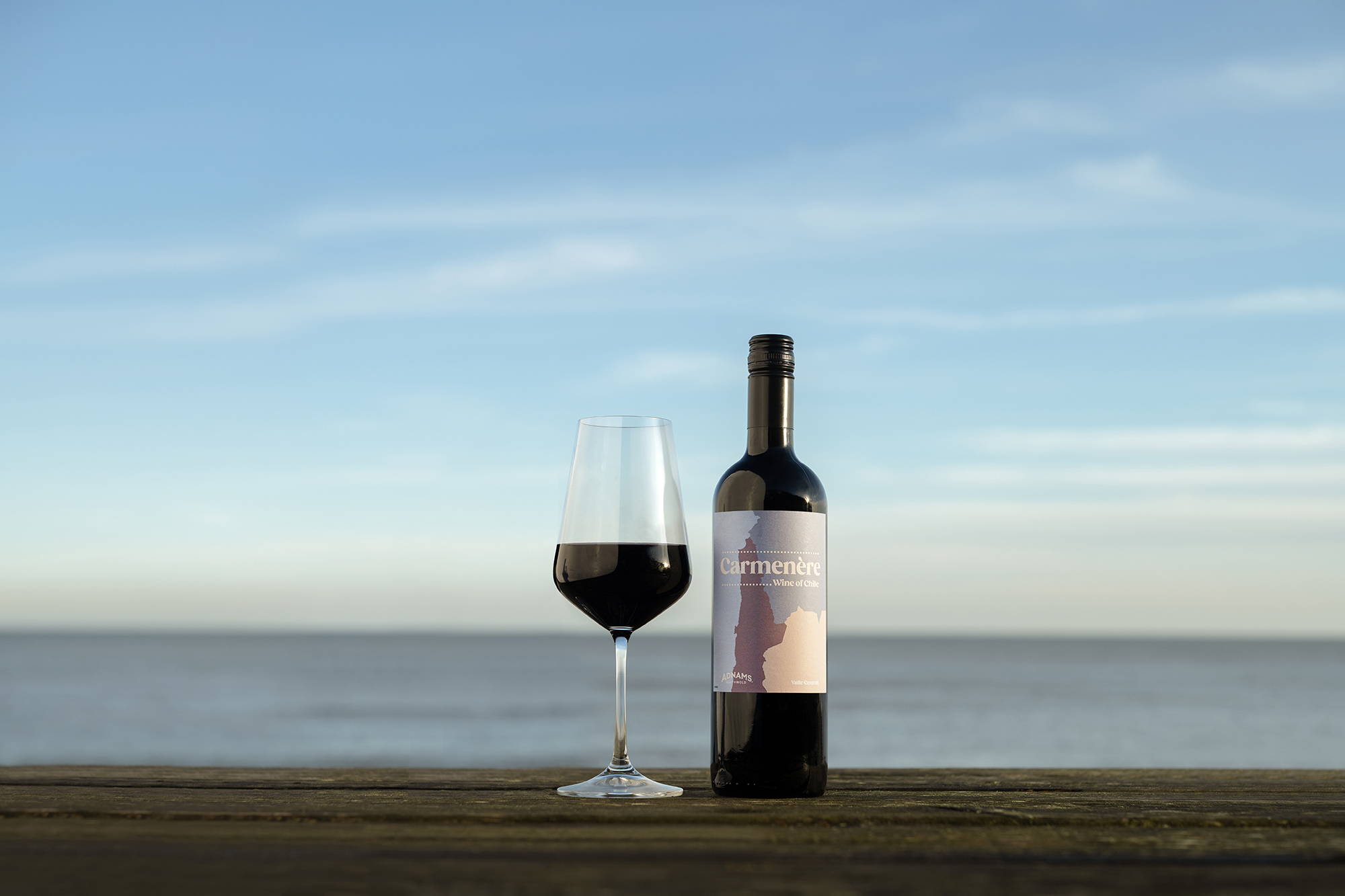 Share