Cask Ale Week is an annual celebration of our national drink – cask beer. From 21st September to 1st October, those who brew, serve and drink cask are encouraged to get behind it. You'll hear a rallying cry in support of hand-drawn beer and the pub as the place to enjoy it. If that's not enough to see you raising a glass, Adnams is being honoured as the campaign's 'Brewery of the Day' on Sunday 24th September, so join in and grab a pint of your favourite.

Take a trip around any cask beer brewery and you will hear the familiar, resonating sound of mallet on metal. That's the racking team, filling row upon row of shiny containers with foaming, fresh beer. After a quick dose of yeast, they seal in all that freshness with a swift blow to a bung and then hand the baton to the warehouse, to transport and finally the publican and their colleagues at the bar. Cask Ale week is a great opportunity to highlight the real teamwork behind every pint.

Cask Beer takes time. Cue smiling customers patiently waiting at the bar while the heave of the handpull slowly draws beer from cellar to glass. But cask beer doesn't just take time to serve and savour, it also takes time to brew, and once delivered, it takes time to prepare. It makes the journey from brewhouse to cellar and even then, it is still not quite ready to make an appearance. It is lovingly prepared for service in our pubs, and it is this unseen art that ensures the beer in your glass is as good as it was when it left the brewery.
So why do we love cask beer? Cask is an historic way of dispensing beer; a link between brewers across generations, but at its heart it's a partnership between brewers and publicans. It involves a passionate group of people who will all need to be trained in finishing off the process of conditioning the beer in cask and bringing it to its best. They are the gatekeepers who ensure the drinker gets a perfect pint.

Those people, the cask whisperers - hidden away in pub cellars, need to listen to the beer and coax the best out of it regardless of the temperature outside, or the journey the beer had to take to get there. On the surface, it's a simple process, but it requires knowledge, skill and patience to get right.

So again, why do we love it? Well, because when you get it right, it adds subtlety and nuance that keep you coming back for more. It can bring something new to a beer that maybe even the brewer didn't see when it first went into cask. It has the potential to be the best beer on the bar - to surprise and hopefully delight, in a way that other methods of dispense don't have. This is a real selling point for discerning customers with a genuine interest in the craftmanship and care behind their drink of choice.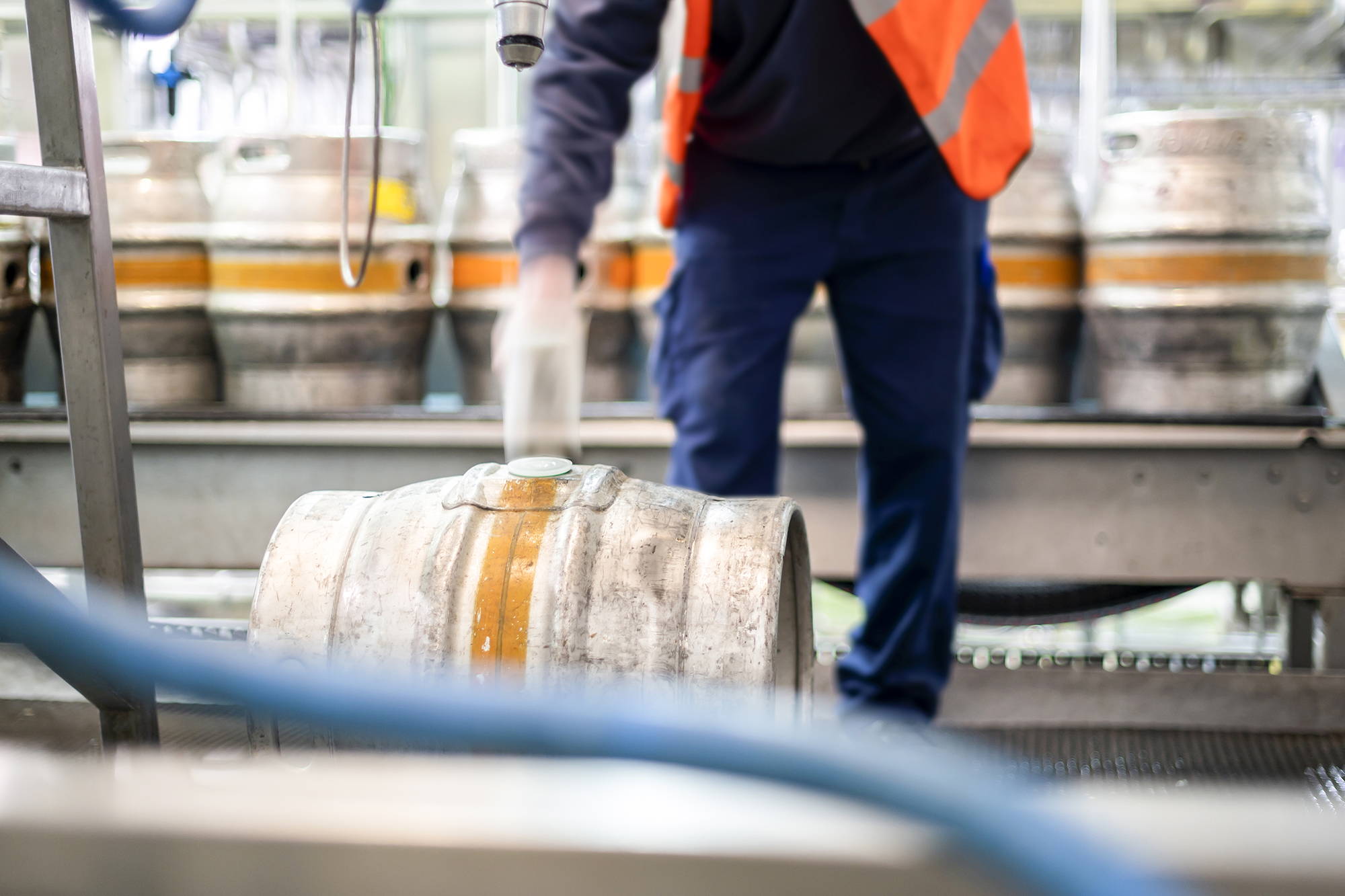 Cask Ale Week is a great opportunity to engage against the backdrop of a national campaign, so lend your support to some carefully crafted local products. Licensees and brewers across the country are being invited to create a special promotion or activity and shout about what makes cask ale great - so there should be plenty of opportunities to get involved. Order a recommended beer with your meal or try something different. Support the great British pint!

To learn more about Cask Ale Week visit https://caskaleweek.co.uk and look out for posts from Adnams during the campaign.
Our head brewer, Dan, recently headed back of house for his first Adnams Cellar Session - 'A Little Bitter Love.' There he recorded a few of his tips for stockists of Southwold Bitter help them get it into tip-top condition. We've been brewing this heritage beer since the 1950s and it is special in that it's still traditionally dry-hopped directly in the cask with a good measure of English Fuggles. As a live product, every cask behaves differently, and there are additional nuances to Southwold in particular, because of its dry hopping. With a little bitter know-how from Dan and a little bitter love from the cellar team, we'll be getting the best at the bar. If you'd like to find out what he said, check out his recording below.
Share