It's harvest time, when we watch for a break in the weather, then walk the local fields to inspect this year's crop and see a key ingredient come in. We are lucky here in East Anglia, we've got some of the best malting barley in the world on our doorstep, so we'd be crazy not to use it. And speaking of doorsteps, our rye is grown by our Chairman, Jonathan Adnams himself, just up the road in Reydon – now that's provenance!
Jonathan's rye adds a little bit of bite to Ghost Ship Pale Ale and complexity to Adnams Rye Malt Whisky. Ghost Ship's our best-selling brew and our Rye Malt Whisky has won 'Best English Rye' at the World Whiskies Awards for two years in a row, so it's really rather special.
Rye cereal is recorded as being grown in the neighbouring village of Reydon over one thousand years ago. In fact, the village name means 'Rye on the Hill' and is derived from the Old English words for rye (rey) and hill (dun). Having built the Adnams Copper House Distillery in 2010 Jonathan felt it would be both fun and logical to start growing rye again in Reydon and create a distinctive Rye Whisky as part to the Adnams spirit range.
Making quality products using the best local ingredients is at the very heart of what we do. Going from the fields of Reydon to the best in the world clearly shows that following a sustainable grain to glass process enables you to craft world-class products.
A rye whisky must have at least 51% rye in its mash bill. We use 75% rye, with the remainder being malted barley. Rye is a complex grain that creates a thick, syrup-like mash when used, due to its protein structure and ability to retain water. The resulting whisky has great depth and character and a drier, spicier finish.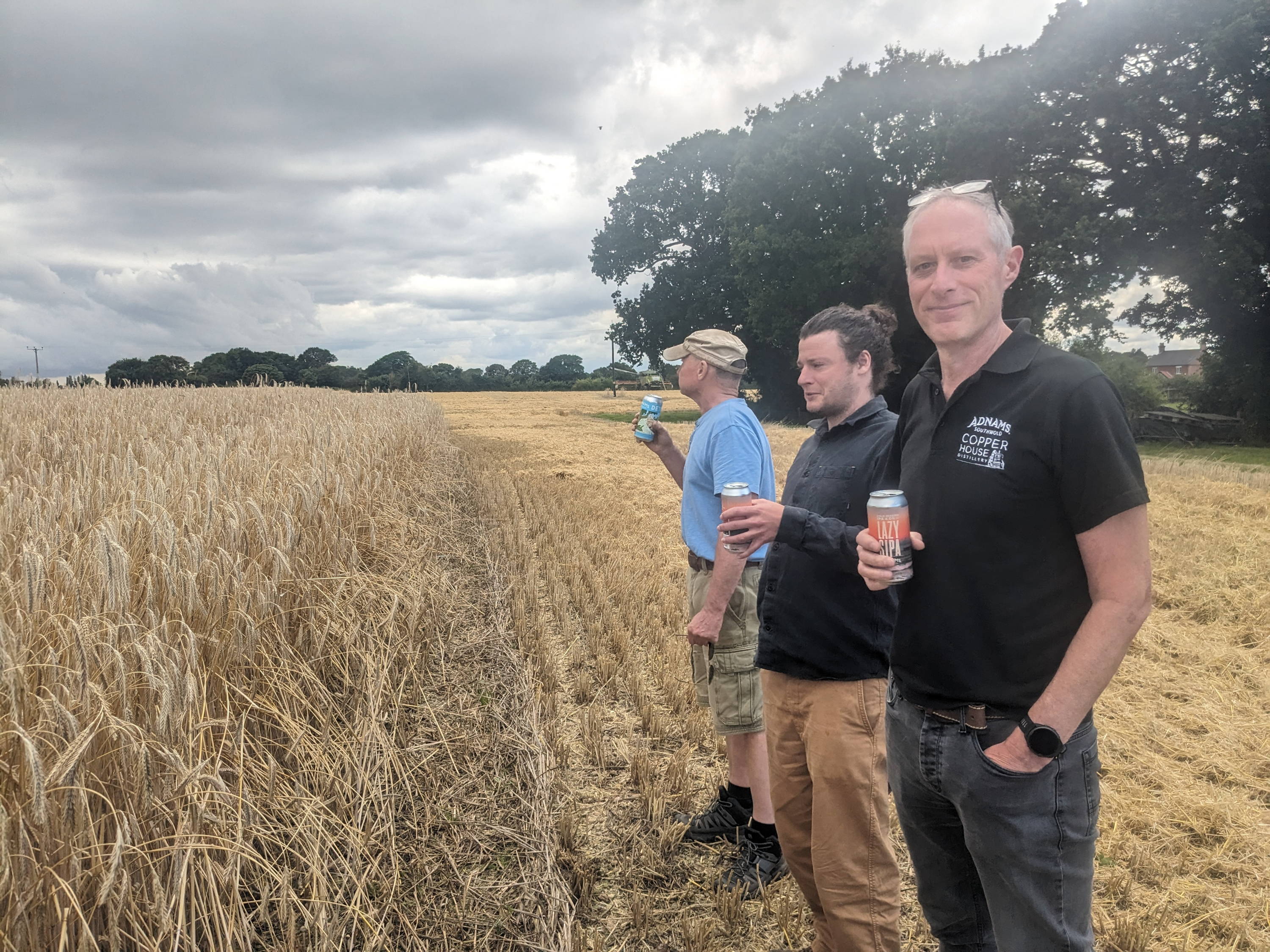 Longshore Vodka is made from a triple-grain mash bill of 60% malted barley, 35% wheat, and 5% British oats. Our small batch distillation method uses authentic copper stills to produce a spirit that's exceptionally clean, with remarkable depth of flavour. Our carefully selected wheat and oats each add creaminess and texture to the naturally sweet barley. We do not filter this spirit as this means we can retain the intricate flavours and we are one of only a handful of distilleries in the UK that is able to produce vodka-quality spirits in this manner.
Using these processes and the best quality ingredients means you will taste the difference. The IWSC has twice named Longshore the best vodka in the world, an amazing achievement in the distillery's short history. We have also been received their Vodka Producer of the Year Trophy in the past, a testament to the quality of our products.
Like Longshore, Copper House Dry Gin has had the honour of receiving the IWSC Gold Award. We use the finest East Anglian malted barley and six carefully selected botanicals. Nothing else is added, apart from a generous helping of passion for the craft. Our Head Distiller, John McCarthy, elaborates: "In our brewery, we create a wash of 100% malted barley, which is distilled to a vodka of exceptional purity. Our barley vodka base is essentially the botanical we don't talk about. It contributes so much to the texture and mouthfeel that its role in the quality of our gins shouldn't be underestimated."
Share